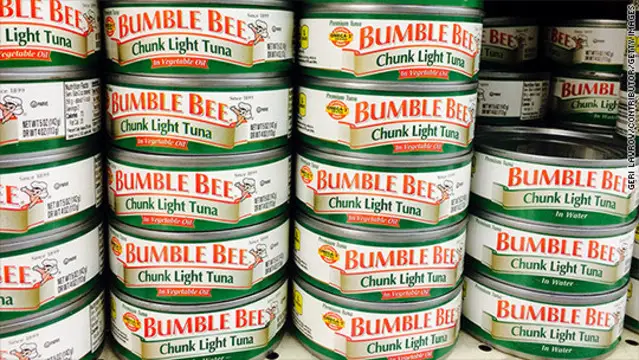 Approximately one billion pounds of tuna is consumed by Americans each year according to recent estimates, and nearly ten billion pounds of tuna is consumed worldwide.
Tuna is one of the healthiest foods a person can eat, but as usual, there is always a trade-off.
In this case, the health of our oceans factors in to the health of the tuna and other fish we eat.
Recently, the well known advocacy organization Consumer Reports tested five leading brands of tuna, including wild caught health-focused brands, and released a report on mercury levels that every tuna eater should know about.
Aside from the brands themselves, there is at least one other key finding to know and be aware of on your next shopping trip: one type of tuna is likely to contain as much as three times more mercury than its nearest counterpart, on average.
Four Brands Score Best Among Those Tested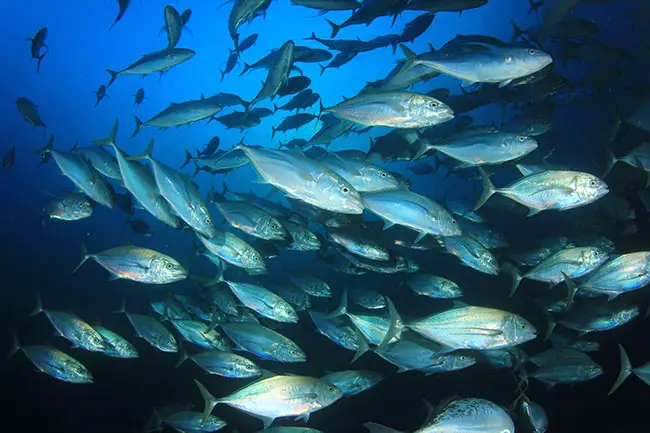 The five brands tested by Consumer Reports:
1. Bumble Bee
2. Chicken of the Sea
3. Safe Catch
4. StarKist
5. Wild Planet 
Samples were taken from both albacore and light tuna varieties. Albacore tends to come from larger tuna while light tuna tends to come from smaller fish from the same species
Three samples of each product were tested from different lots, for a total of 30 samples.
Overall, the company Wild Planet scored the worst, a major surprise considering it is marketed and sold to consumers in health food stores. Bumble Bee scored the best, followed by a three-way tie from the other brands.
The key finding?
Albacore tuna has "much more mercury" than light tuna regardless of brand. 
Tuna brands were scored based on how many 5-ounce cans consumers can safely eat based on safe levels of consumption.
The amount of tuna a person can safely consume depends on their weight, but CR said that the numbers below are "a good benchmark" for most people.
The results are as follows:
1. Bumble Bee- Three cans of Chunk Light (light tuna), two cans of Albacore tuna per week.
2. Chicken of the Sea- Three cans of Chunk Light (light tuna), one can of Albacore tuna per week.
3. Safe Catch- Three cans of Wild Elite (light tuna), one can of Albacore per week.
4. StarKist- Three cans of Chunk Light (light tuna), one can of Albacore per week.
5. Wild Planet- One can of Skipjack Wild (light tuna), one can of Albacore per week.
"None of the albacore tunas in our tests had levels low enough for an adult to have three servings a week and only one, Bumble Bee Albacore, had levels that would allow two weekly servings," Consumer Reports wrote.
"The rest of the albacore tunas had levels that warrant just one serving a week, and children shouldn't have albacore at all."
The organization stressed that these results aren't fully indicative of all tuna on the market, but they do provide a "snapshot."
"While these tests represent a snapshot and are not inclusive of the entire market, they provide insight into what consumers may experience at a moment in time when eating these brands of tuna, and underscore the importance of making safer choices in their daily routines," the organization wrote on its blog.
***
Stock Up On All Your Favorites From Paleo Valley – Organic, Pasture-Raised and Delicious 
***
Pregnant Women Should Avoid Tuna, Consumer Reports Says
The organization added that there may be "unpredictable spikes" of mercury in individual cans, and urged pregnant women to avoid tuna or limit consumption.
"We are still concerned that the variation we see from can to can makes tuna too risky for pregnant people and suggests everyone should take some precautions," said Michael Hansen, PhD, a senior scientist at CR.
The good news is that four out of the five brands had lower mercury levels than tests conducted by the FDA showed from 1990 to 2010, CR added.
The following amounts of tuna consumption are recommended for children ages 1 to 11, according to CR:
• Ages 1 to 3: 2 ounces
• Ages 4 to 7: 4 ounces
• Ages 8 to 10: 6 ounces
• Age 11: 8 ounces
Thanks as always for reading! For more information on mercury levels in tuna, check out the full Consumer Reports blog post here. If you're looking for something to detoxify your body from mercury and other dangerous toxins, I highly recommend taking this herbal supplement. It has four incredibly rare herbs from the Amazon Rainforest and 18 power-packed herbs from around the world total to detoxify your body at the cellular level. Click here and enter code 'althealthworks' to receive your discount at checkout today if you'd like to try it! 
Thanks for installing the Bottom of every post plugin by Corey Salzano. Contact me if you need custom WordPress plugins or website design.
Comments
comments