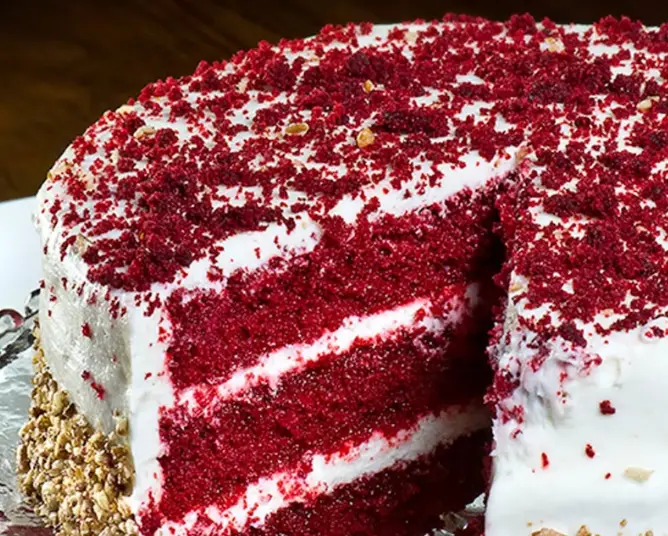 Red velvet cake is one of the most deliciously decadent cakes in the world, known more for its flavor than any type of health benefits or other good feelings it may provide.
Red velvet cake is often made at home from big name companies like Betty Crocker, Duncan Hines and similar products.
What most people don't realize is what is actually in those cake mixes.
Just because the cake mixes call for eggs, flour, butter and other healthy ingredients doesn't make the cakes healthy themselves.
Consider the long list of potentially toxic ingredients found in a Betty Crocker cake mix, for example.
The red velvet cake mix from Betty Crocker contains the following ingredients: 
Enriched Flour Bleached (Wheat Flour, Niacin, Iron, Thiamin Mononitrate, Riboflavin, Folic Acid) Sugar (almost certainly GMO, 90 plus percent of non-organic sugar beets are GMO) Corn Syrup (also likely GMO), Leavening (baking soda, monocalcium phosphate, sodium aluminum phosphate), Cocoa Processed with Alkali.
Other ingredients include:
Corn Starch (another GMO?), Modified Corn Starch, Palm Oil (no info on whether it is ethically harvested) Propylene Glycol Mono and Diesters of Fatty Acids, Distilled Monoglycerides, Salt, Dicalcium Phosphate, Sodium Stearoyl Lactylate, Red 40 (linked to cancer risks), Xanthan Gum, Cellulose Gum, and Artificial Flavor
Why Companies Use These Ingredients
Companies like Betty Crocker, Duncan Hines, and similar big box brands use these types of ingredients because they are created and engineered on a massive scale, placing profit over quality.
These ingredients are not natural and may contain all sorts of unhealthy side effects such as Red 40 and an increased cancer risk, GMOs and glyphosate linked to digestive disorders and cancer, and artificial flavors linked to digestive disorders, diarrhea, vomiting, asthma-like symptoms and more.
If you're going to make your own red velvet cake and you want it to be healthy, use organic beetroot powder for food coloring instead.
Raw cacao powder, honey, organic sugar and organic eggs are also great ingredients for an organic red velvet cake.
In addition, the company Paleo Valley offers organic red velvet superfood bars which are packed with healthy ingredients like pumpkin seeds, cashew butter, organic bone broth protein, organic beetroot, and an organic superfood blend that taste amazing.
Try Red Velvet superfood bars by clicking on this link, these are the best-tasting and healthiest bars you will ever try.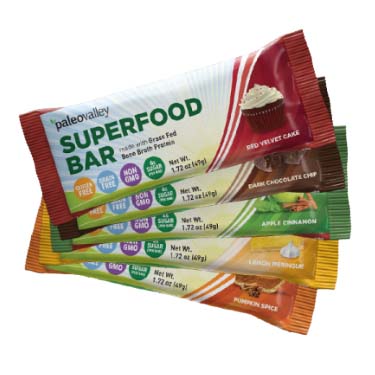 Comments
comments