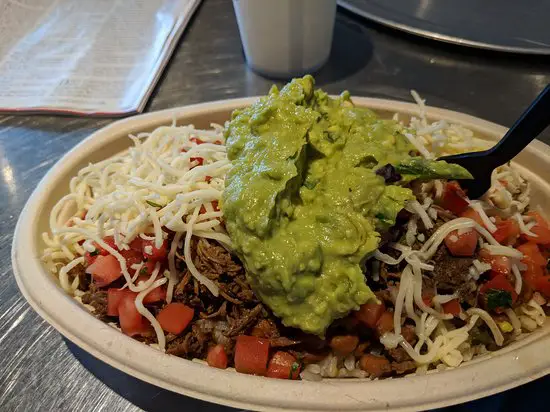 Chipotle Mexican Grill has become an American institution since its beginnings in Denver in 2013, offering a healthier alternative to Taco Bell and other fast food Mexican restaurants.
Chipotle ranked #12 among all U.S. fast food chains as of 2018, and has maintained its popularity in recent years.
The chain became popular in large part because of healthy ingredients including organic rice, grass-fed beef, pasture-raised cheese, fresh-made guacamole and more.
Later, the company became famous for becoming the first major fast food chain to announce a restaurant-wide ban on all food ingredients containing genetically modified organisms.
Now, Chipotle is raising eyebrows after many health advocates noticed a surprising addition to one of their most popular food products.
Chipotle Adds Oil Linked to Neurological Problems to Its Tortilla Recipe 
Chipotle's tortillas are made with just four ingredients, but the addition of one has many people talking.
The most recent addition to its recipe is canola oil, an oil made from crushed canola (rapeseed) seeds.
Thankfully, Chipotle's canola oil is non-GMO.
"Our flour tortillas are made with just four ingredients: wheat flour, water, canola oil, and salt. Extracted from rapeseeds, canola oil is used to add flavor and texture to the tortillas that we use in our soft tacos and burritos.
"While most of the canola oil in the U.S. is produced from genetically modified seeds, all of the canola oil used to make our tortillas is non-GMO."
But no further information is given as to the source of this product on its website, and health questions on canola oil persist.
Canola Oil Health Dangers
Canola oil is deemed as a "heart healthy" substance by many including mainstream health sources and the American Heart Association (AHA).
But critics say canola oil's dangers have been hidden from the general public for decades.
Dr. Cate Shanahan, a New York Times best-selling author and physician with over 20 years of experience, said canola oil's promotion occurred due to "scientific fraud" because the AHA failed to publish evidence of harms of vegetable oil consumption in "any of their dozen or so professional journals."
Dr. Guy Crosby of the T.H. Chain School of Public Health said most canola is "chemically extracted using a (toxic) solvent called hexane," and "heat is often applied which can affect the stability of the oil's molecules, turn it rancid, destroy the omega-3's in it, and even create trans fats."
Another study published in December 2017 found that a diet rich in canola oil exacerbated memory problems in mice over a period of six months, also leading to weight gain and plaque formation in the brain.
Learn more about the study here.
The mice who were fed also had a significantly worse working memory, weight gain, and damaged synapses in the brain.
"Canola oil is appealing because it is less expensive than other vegetable oils, and it is advertised as being healthy," said Senior Study Investigator Dr. Domenico Praticò.

"Very few studies, however, have examined that claim, especially in terms of the brain."
"In our model, this change in ratio resulted in considerable neuronal damage, decreased neural contacts, and memory impairment," Dr. Praticò added.
"There is a chance," the doctor continued, "that the consumption of canola oil could also affect the onset and course of other neurodegenerative diseases or other forms of dementia."
Comments
comments