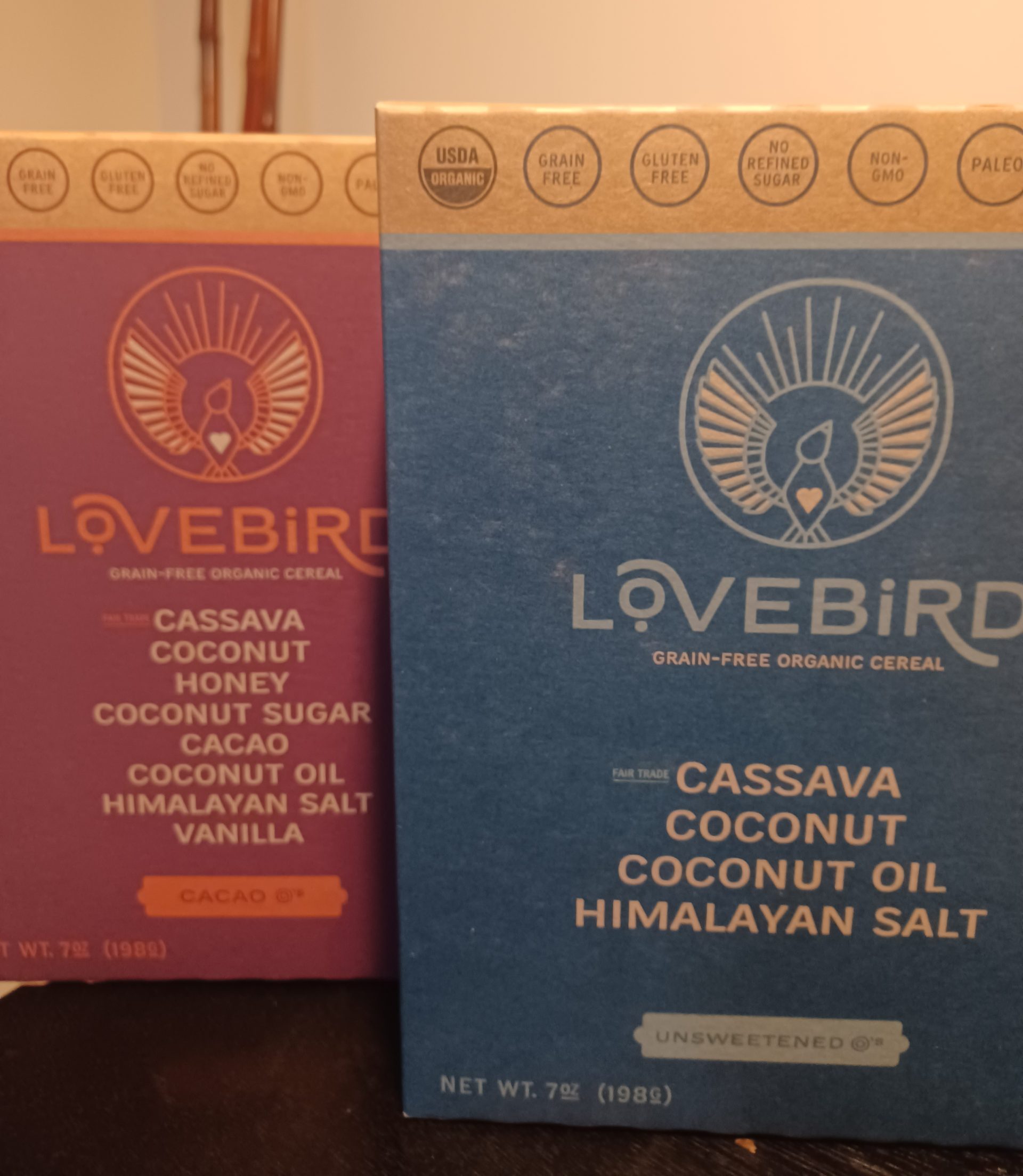 Since the introduction of genetically modified crops and foods in the mid-1990s, several different food categories have been altered in ways many consumers never quite got around to realizing.
Cereal is one of the food categories that has been most affected, as most cereals on the market are packed full of artificial flavors, colors, sugar from genetically modified corn or sugar beets, and other ingredients linked to a wide range of health problems like ADHD, obesity, diabetes, and even cancer.
One recently introduced brand hoping to change this paradigm is Lovebird Cereal, a brand created by founder and CEO Parker Brook.
Lovebird Cereal is USDA Organic, grain-free, gluten-free, glyphosate-free, non-GMO and paleo.
You might be wondering exactly what it's made of considering this information, and the short answer is that this cereal is made from an assortment of healthy, premium and hard-to-find ingredients.
Lovebird Cereal: Does It Live Up to the Hype?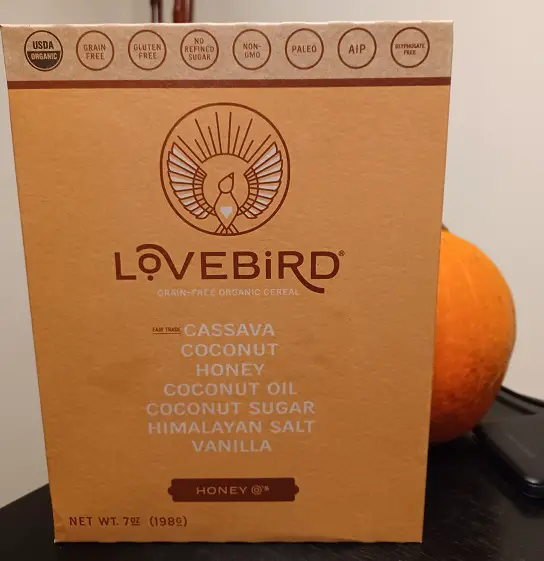 The first thing I noticed about Lovebird cereals is the incredible artwork on the box.
You can tell from the get-go that these cereals are lovingly crafted, from the ingredients to the artwork to the flavors, which are an ode to familiar flavors like chocolate, cinnamon, and Cheerios.
Brook created these cereals with the goal of "Clean(ing) up junk food by using food from the Earth, lightly sweetened by nature."
The company also donates to charitable causes working to eliminate childhood cancer, with 20% of profits donated. The company continues to give even though they are not yet profitable according to their website.
The back of the box features the following poem, adding to the warm and fuzzy feeling one gets while eating this cereal, or even just reading the box.
Lovebird, Rise and Fly.
Your Wings are Stronger Than You Know,
There Will Be Highs and There Will Be Lows,
Keep Flying to Where Your Heart Tells
You To Go
Lovebird, Rise and Fly
Flavor-wise, these cereals are delicious.
Each box is packed full of Cheerios-style and size 'O's,' and all of the flavors I tried were delicious.
The cinnamon tastes like Cinnamon Toast Crunch mixed with Cheerios, and the Cacao reminded me of a chocolate donut with a lot less sugar.
The honey flavor was definitely my favorite.
As someone who avoids eating foods made from genetically modified ingredients the vast majority of the time, I stopped eating Honey Nut Cheerios a long time ago.
Lovebird's Honey cereal O's are the perfect substitute for that favorite childhood food that I have tried so far.
Ingredients, wise, this cereal is packed full of superfoods including: 
-Coconut oil, which is anti-viral and improves brain function
-Cassava, which is a prebiotic that can help improve gut health
-Himalayan Salt, a mineral-rich substance from the Himalayan Mountains
-Coconut, which is energizing and healthy in many ways
Final Thoughts on Lovebird Organic Cereal
Overall, this is one of the healthiest cereals you will find, and the honey and cinnamon flavors are quite delicious.
These are definitely pricier than anything you'll find on store shelves, but the ingredients make this cereal a big improvement over the vast majority of cereal you will find, health-wise.
One thing's for sure: I know I would have performed better on tests during my high school days if I had a healthy organic cereal like this every morning.
Special thanks to Lovebird for providing product samples for this review, and be sure to check them out on their website.
Learn more or try Lovebird Organic Cereals by clicking on this link
Thanks for installing the Bottom of every post plugin by Corey Salzano. Contact me if you need custom WordPress plugins or website design.
Comments
comments