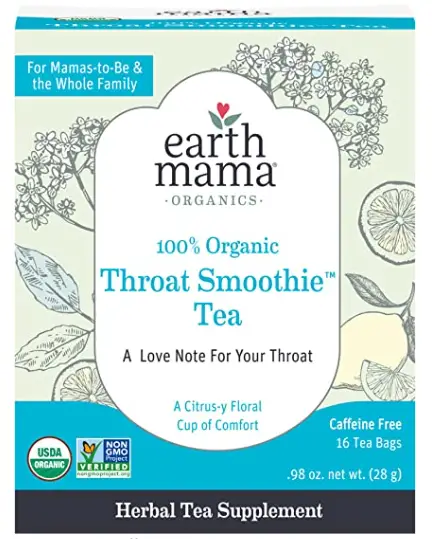 Earth Mama has quickly become one of my favorite organic tea brands, with several different unique herbal blends to choose from including elderberry tea with echinacea and several others.
These teas taste great and provide numerous health benefits, just part of why I enjoy them so much.
Consistently consuming teas like the organic ones from Earth Mama can help to keep a person from staying sick over the course of the year, especially during the fall and winter months when our immune systems may need a little extra support.
Recently, I had the chance to try some additional teas from Earth Mama, and came away impressed.
Earth Mama Organics Throat Coat Smoothie Tea Review
The box to this herbal tea blend is shown in the picture above.
This blend contains herbs including organic elder flower, organic lemon balm (great for its calming effect), organic lemon, organic rosehips (rich in Vitamin C), organic orange peel, organic red raspberry leaf, organic slippery elm bark, organic marshmallow root, and organic ginger.
While drinking this blend I tasted something that is fragrant, light, and enlivening, but also rich and Earthy.
Unlike most herbal teas I have tried with the throat in mind, this particular blend didn't contain black licorice — something I appreciated since it's not one of my favorite flavors, although I do enjoy it at times.
Slippery elm is one of the star herbs here, and it is excellent for cough, sore throat, diarrhea, and digestive problems.
Overall this is a great blend for overall throat health and health in general.
Find it on Earth Mama's site here or on Amazon.com here.
Earth Mama Organics Peaceful Tea Review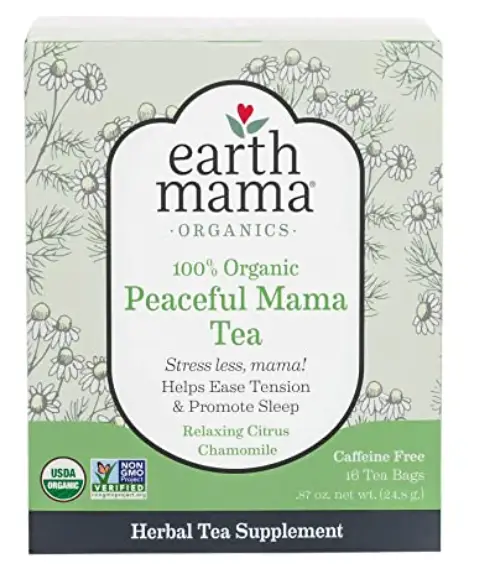 This tea is one of the best pre-sleep organic teas I have had.
It contains lemon balm, chamomile, oatstraw, orange peel, and red raspberry leaf.
The chamomile and lemon balm calm me down quickly when I drink it, and the final two aforementioned ingredients add flavor and health benefits.
Oatstraw can help with insomnia, stress, sexual performance, and more.
My final thought on this blend is that I enjoy the flavor of this tea and look forward to drinking it every night.
Find it on the Earth Mama website here or Amazon.com here.
Earth Mama Organics Raspberry Leaf Tea Review 
I didn't have the chance to try this tea because it is designed mostly for pregnant women, but raspberry leaf is packed full of health benefits.
Raspberry leaf tea can help to strengthen and tone the uterus in pregnant women and can also assist with contractions and preventing haemorrhages.
It also may help reduce the risk of stroke, and can help lower blood pressure.
Learn more including safety information on raspberry leaf for pregnant women here
Anyone can drink raspberry leaf tea, as shown on the motto for the Earth Mama box shown below.
RELATED READING: An Immune System Boosting Anti-Flu Tea From Earth Mama Organics
This Flower is One of the Best Ways to Reduce Inflammation, Improve Feelings of Anxiety and Stave Off the Flu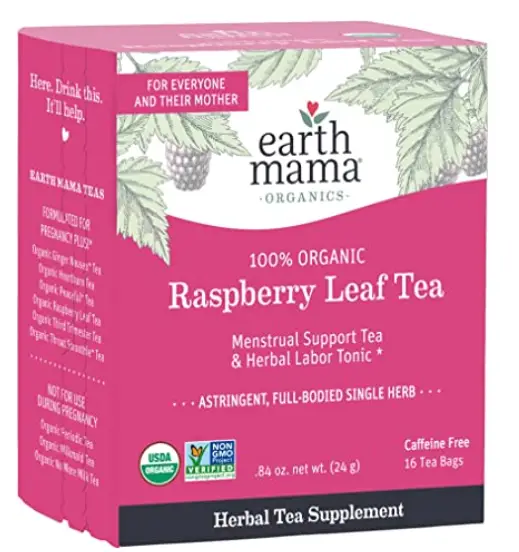 This tea can also be found on the Earth Mama website here as well as on Amazon.com here.
In conclusion, these teas are packed full of healthy herbs and everything I have tried so far has tasted great.
The flavors are lighter than traditional herbal tinctures and tonics or sugar-infused teas, but the cumulative health benefits from drinking these well-crafted and delicious organic blends are tremendous.
Simply put, these are among my favorite herbal teas ever and everything I've tried from this company has been great so far.
Thanks so much to Earth Mama for providing samples for the purposes of this review.
Learn more or make a purchase by visiting their website here. 
Comments
comments