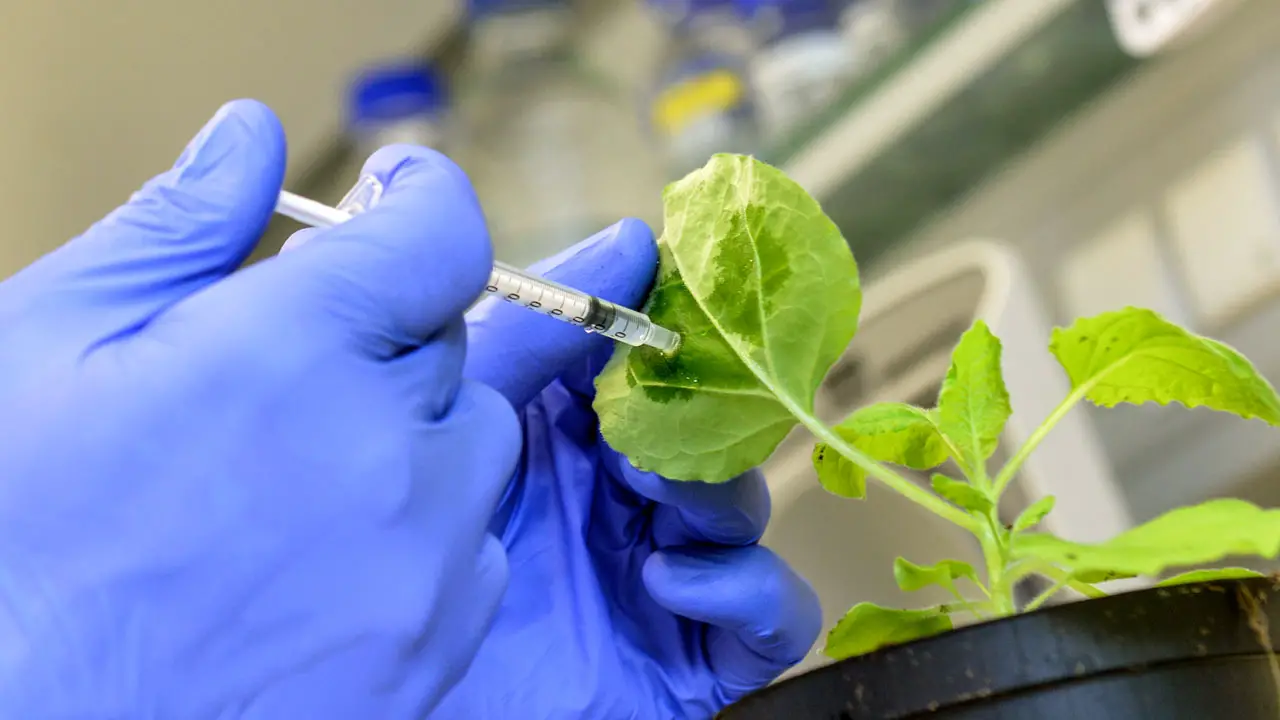 The genetically modified food experiment has shifted into vaccines, and now scientists are on the verge of experimenting with growing crops that produce their own mRNA vaccines within the plant.
Recently, the University of California-Riverside received a surprising grant from the United States National Science Foundation: a large sum of cash designed to give scientists the greenlight to change the very genetic structure of two of the country's most popular food crops.
The goal is to "show proof of concept" of the type of mRNA technology used in COVID vaccines, according to associate professor in the department of botany and plant sciences Jose Giraldo, but it could eventually lead to the use of leafy greens as "edible vaccine factories."
Grant Given to Fund Research on GMO Lettuce and Spinach
As shared in a post from the Organic Consumers Association, the grant was given in the amount of $500,000 to the university.
According to the Association, UC Riverside does not directly claim that the researchers are working to develop COVID-19 vaccines in the target plants.
"This research will take a couple of years to show proof of concept of the technology," Giraldo wrote in an email to USA TODAY.
"If successful, it will need more studies and several more years for people to use leafy greens as mRNA vaccine factories.

"Ideally, a single plant would produce enough mRNA to vaccinate a single person," Giraldo said in a release.
"We are testing this approach with spinach and lettuce and have long-term goals of people growing it in their own gardens. Farmers could also eventually grow entire fields of it."
According to the Association, there are understudied contamination risks that must be brought to the forefront.
"While UC Riverside does not directly claim that the researchers are trying to develop COVID-19 vaccines in the target plants, it is seemingly trying to exploit public fear of the pandemic to gain acceptance for these genetically modified (GM) pharmaceutical crops, pointing out in its press release that 'messenger RNA or mRNA technology' is 'used in COVID-19 vaccines' (with those produced and marketed by Pfizer and Moderna being of this type)," the Association wrote in its recent post.
"UC Riverside's hope is apparently that no one who cares about combating the SARS-CoV-2 virus could possibly complain about vaccines in their lettuce."
This is for informational purposes only and is not intended to treat, diagnose or prevent any disease. We may receive compensation from affiliate products purchased via links. Consult a doctor before making changes to your dietary or medical routine. See our full disclaimer here.
Comments
comments