Sometimes treating cancer naturally does not require a long list of supplements with a rigorous superfood rich meal plan. Sometimes a more simpler solution can jump-start the immune system, and help bring the body back to a state of recovery.
Such is the story of Ann Cameron, the author of "Curing Cancer with Carrots," who successfully treated her cancer in large part due to her consumption of carrot juice.
In 2012 Ann found out that she had stage 3 colon cancer. She took a semi-conventional route and had a surgery, but flat-out refused chemotherapy. Six months later, she learned she had tumors in her lungs. Her prognosis was poor: 2-3 years, and maybe a few years longer with chemotherapy, as she explained to Chris Beat Cancer.
She started researching for alternatives, well aware that not every treatment works for everyone. Her own husband tried a variety of natural remedies before passing from lung cancer in 2005.
"In my own case, I looked for a different approach. Many proposed natural treatments were very complicated and there was no proof about which parts of them worked. You could spend your entire day doing nothing but taking one thing after another against cancer, without having any idea if any of them were effective," she told Reset.me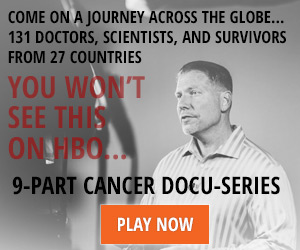 But Ann did come across something that was worth a try, acting on advice from a man who was not selling anything, but sharing his own personal success story.
Ralph Cole recommended juicing five pounds of carrots and drinking it daily. From his experience, it helped clear cancer that he had in his neck. Ann also heard of others having success of carrot juice with other types of cancers as well.
In November 2012, Ann started drinking carrot juice — making it herself using either an Omega Juicer, or later a Champion Juicer. She decided against any conventional treatments at that time, and she also made no other dietary changes. She even kept eating ice cream, which she does not recommend to others.
Another popular juicer for this purpose is the Hurom Slow Juicer, which has a masticating effect that breaks down everything, including the pulp, into the nutrient-rich type of drink seen in the pictures to the right.
Eight weeks later, the tumors in her lungs stopped growing. In July 2013 — 8 months later — a new scan showed no signs of cancer.
When Ann finally told her doctor what she did, the oncologist said she personally believes that many natural methods do work, but she cannot recommend them due to a lack of formal studies.
Ann believes that if a person is in a generally good health despite the cancer diagnosis, that trying carrot juice for a few weeks to see if that works is much better than immediately signing on to the toxic, side-effect-ridden chemotherapy.
From her own words:
"I believe that a newly diagnosed person like me, still in generally good health, could safely put off chemotherapy for eight weeks to see if five pounds of carrots daily, as juice, will halt the growth of cancer. If the carrots work, one might continue postponing chemo as long as the carrots continue to arrest the cancer and, one hopes, eventually eliminate it entirely."
You can read more about Ann's experience from her book: "Curing Cancer with Carrots."
How To Take Carrot Juice?
Ann spoke to Reset.me, and gave the following advice about when to drink the juice:
"Drink the juice on an empty stomach, either all at once before breakfast, or throughout the day, storing the undrunk juice in a jar with a tight lid in the refrigerator… Don't skip even a day of juicing. Don't take antioxidant supplements in capsules, and don't take other vegetables in large quantities as juice. Artificially high antioxidant consumption has been found to accelerate cancer growth and metastasis."
What Does the Research Show?
So far there have been few studies that have researched the true health benefits of carrots and cancer. Researchers from Newscastle University reported that it may be the polyacetylenes in carrots and other roots vegetables that have shown to reduce cancer growth. The study funded by the British Carrot Growers' Association was started in 2014 and will take three years to complete. It will measure the effects of eating carrots, parsnip and celery root on cancer and inflammatory diseases.
A 2011 study from Journal of Medicinal Food found that: "Carrots contain beneficial agents such as beta-carotene and polyacetylenes, which could be effective in the treatment of leukemia."
A 2014 study published in Food and Nutrition Sciences reported that antioxidants called carotenoids in carrots "have been shown to have inhibition mutagenesis activity contributing to decrease risk of some cancers."
Another 2014 study from China conducted research of benefits of carrots for prostate cancer risk, and found that carrots might be beneficial for prostate cancer prevention. They concluded that further studies are needed.
While people are waiting for more studies, many try the carrot-juice treatment on themselves, and like Ann, many have positive results. As Ann's found from her family history, not everything works for everyone, but if a person is in good health besides the cancer, is a new diagnosis, and conventional treatment's prognosis is not good – carrot juice may be worth a try — at least, that's what she would tell you.
She recommends:
"Carrot juicing can enhance the positive effects of radiation and chemotherapy and reduce their damages. To play it safe, one can use radiation and chemo and carrot juice at the same time. But because chemotherapy is toxic, if an oncologist says a delay in starting chemo will not greatly increase one's risks, I would recommend a person newly diagnosed with cancer try carrot juice alone first for a period of six weeks, and then to get a CT scan. If at that point there's been growth in the cancer, I'd recommend adding chemotherapy or another treatment to continued carrot juice drinking."
Thanks for reading! This article is for informational purposes only and should not constitute medical advice. Consult a doctor before making any decision about treatment or dietary changes. Read our disclaimer here for more information. You can find the Hurom Slow Juicer by clicking on this link. 
Want to learn more about the most effective ways to prevent and beat cancer? Watch the Truth About Cancer, a 9-part documentary NOW. 
Thanks for installing the Bottom of every post plugin by Corey Salzano. Contact me if you need custom WordPress plugins or website design.
Comments
comments