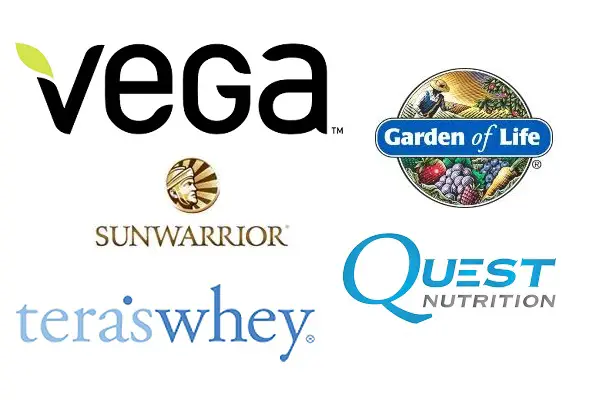 Protein powders have become a kitchen staple not only for fitness enthusiasts, but many of us who need or simply like to add extra protein to our daily nutritional smoothies.
While there is nothing wrong with using protein powders, and these nutritional products are an excellent alternative or supplementation to a healthy diet, the Clean Label Project has some bad news for us all.
Many of the popular protein powders, including plant-based ones found in health food stores everywhere, may be full of heavy metals. The good news is, the testing provided to us will make is easier to shop, avoid the contaminated products, and choose the perfect clean and healthy protein powder.
Test Results: Arsenic, Mercury, Cadmium and Lead in Popular Protein Powders
The Clean Label Project is a non-profit group aimed at promoting transparency in product labeling. They team up with an independent chemical laboratory out of Colorado to test what is hiding in product ingredients.
When they tested protein powders back in 2018, Executive Director Jaclyn Bowen said they were stunned with what they found.
Here are the biggest heavy metals to watch out for that were found, along with individual results by brand:
Arsenic: Arsenic can come from organic and inorganic sources. The inorganic one can cause harm and lead to skin, lung, and bladder cancers, and other health conditions.
Many products are unfortunately contaminated with inorganic arsenic because of how contaminated the environment is becoming. The biggest culprit to look out for is rice. Because of its ability to easily absorb arsenic, rice and rice products (it is an ingredient on many protein powders) are often contaminated by arsenic and heavy metals.
(Read more about arsenic in rice and other foods, and how to protect yourself).
Mercury: Mercury is a heavy metal, which can damage health at even small amounts, according to the World Health Organization (WHO). Mercury can damage the nervous, immune, and digestive systems; it can harm kidneys and lungs. It often found in fish and seafood products, dental fillings, and pharmaceuticals. It also contaminates many food items, such as chocolate. Therefore, chocolate flavored protein powders may be contaminated with it.
Cadmium: Cadmium is another heavy metal, which is often used in batteries, color pigments, coating, and plastics. Cadmium can end up in the soil and water and then be absorbed by plants. The highest levels of cadmium in food were found in spinach, lettuce, and other leafy vegetables; also in potatoes, grains, peanuts, soy, and sunflower seeds, according to the CDC.
Lead: After the Flint Water Scandal, where tap water supplies have been contaminated with extreme amounts of lead, this heavy metal is now coming to the forefront of more people's consciousness.
Lead was found to contaminate not only our water supplies, but food as well. Food can contain lead if it was grown in soil with lead-dust in it. The worst foods with this type of contamination were found to be: fruit juices (apple and pear), root vegetables (sweet potatoes and carrots), and cookies made from arrowroot. Lead poisoning from high amounts of lead can be fatal if ingested in large amounts, and too much lead in our food over time contributes to serious health problems including memory loss, pain, weakness, anemia, and kidney, and brain damage.
Long-term exposure to smaller amounts of lead can cause depression, irritability, feeling nauseous, forgetfulness, constipation, and abdominal pain.
"There are no safe levels of lead because of the ability to cause long term adverse health effects," said Bowen.

***

Check out the Organic Protein Powders from Paleo Valley by Clicking on This Link!

Paleo Valley Protein is Certified Organic, and Sourced from Pristine, Pesticide-Free Pastures

Click Here to Purchase Organic Bone Broth Protein On Sale Today (This Stuff is Delicious and Incredible for Gut Health)

***
50% of Protein Powders Contain BPA: an Endocrine Disruptor
Half of protein powders tested also tested high for BPA or bisphenol A. BPA is an industrial chemical used in making some plastics. It is an endocrine disruptor; a chemical that pretends to be a hormone, thus creating hormonal imbalances and other issues in the body. According to Medical News Today, BPA is linked to male impotence, fertility issues, but also heart disease, type 2 diabetes, breast and prostate cancers, and asthma.  It is especially dangerous for young children, who are more sensitive to it.
People are most often exposed to BPA by consuming foods stored in containers made with this toxin.  When purchasing any product, it is important to look for "BPA-free" on the packaging label.
The Dirtiest Protein Powders
The worst protein powders got a rating of just barely above 1 star by the Clean Label Project. These are VEGA, Sunwarrior, and Garden of Life.
Vega: 1.2 Out Of 5 Stars
Specific Vega products that tested extremely poorly are:
-Vega One Plant-Based Mocha All-In-One Shake
-Vega Vanilla Protein & Greens
-Vega Sport Plant-Based Chocolate Performance Protein
-Vega Sport Plant-Based Berry Performance Protein
-Vega Sport Plant-Based Vanilla Performance Protein
-Vega Chocolate Protein & Greens
-Vega One Plant-Based Mixed Berry All-In-One Shake
-Vega One Plant-Based Vanilla Chai All-In-One Shake
-Vega One Plant-Based French Vanilla All-In-One Shake
-Vega One Plant-Based Chocolate All-In-One Shake
Only one product by VEGA received a 3-star rating, and that is: VEGA One Plant-Based Coconut Almond All-In-One Shake. It rated well for nutritional qualities; it tested free of pesticides and BPA, however, it rated poorly in arsenic/ mercury and cadmium/lead categories.
Each of this is described in detail at Clean Label Project's website.
Sunwarrior: 1.7 stars
Specific Sunwarrior products that tested extremely poorly are:
-Sunwarrior Classic Plus Chocolate Sprouted & Fermented Plant-Based Protein
-Sunwarrior Classic Plus Natural Sprouted & Fermented Plant-Based Protein
One product received 3 stars: Sunwarrior Warrior Blend Vanilla Plant-Based Organic Protein. It failed the test on arsenic/mercury and cadmium/lead.
Garden of Life: 1.8 stars
Garden of Life with 1.8 stars received third place for the worst protein powder among those contaminated with heavy metals according to the tests.
Specific Garden of Life products that tested extremely poorly are:
-Garden Of Life Organic Plant Formula Unflavored Raw Organic Protein
-Garden Of Life Organic Shake & Meal Replacement Vanilla Raw Organic Meal
-Garden Of Life Organic Plant Formula Chocolate Raw Organic Protein
-Garden Of Life Organic Shake & Meal Replacement Chocolate Cacao Raw Organic Meal
One product received 3-stars: Arden Of Life Organic Plant Formula Vanilla Raw Organic Protein. It failed the test for cadmium and lead.
After finding out about these test results, The Garden of Life sent WTMJ the following statement about the study:
"We will continue to dig into the methodology of this recent study. Heavy metals are naturally occurring in the environment and found in whole foods. Garden of Life has created relationships with organic farmers to ensure our whole foods-based products are fully traceable. Our proteins are the cleanest, most thoroughly tested, third-party inspected and certified products available on the market. Certified USDA Organic and Non-GMO Project Verified seals offer our most credible means of substantiation. We conform to all safety and quality measures, including rigorous California Prop 65 standards. We are open, transparent, and most of all, clean."
(The information on the methodology of the study can be found here).
This is not the first time Garden of Life tested poorly for heavy metals. A few years ago, Mike Adams, The Health Ranger, tested their protein powders with three different labs, and the results were: contaminated with tungsten, lead and cadmium. Tungsten is a heavy metal linked to stroke risk if consumed or absorbed too much.
The main reason for the contamination was thought to be brown rice imported from Asia that has been used as one of the ingredients.  Adams wrote in 2014 that later Garden of Life and other companies came to an agreement on how to make sure the brown rice they use is safe. Yet, we see this year, that the Garden of Life products still contain high amounts of many heavy metals.
The Cleanest Protein Powders
My personal favorite clean, organic protein powder is the Whey protein from Paleo Valley (click here to try it today).
According to the aforementioned executive director Jocelyn Bowen, the protein powders that rated high (were free of toxins) had two things in common:
Clean protein powders were whey-based.
They were also vanilla-flavored.
The latter is likely because the other popular flavor is chocolate – and chocolate is often high in heavy metals (read more here).
BioChem: 5 stars
All three products from BioChem received a perfect 5-star rating:
BioChem Natural 100% Whey Protein
BioChem Chocolate 100% Whey Protein
BioChem Vanilla 100% Whey Protein
They tested free of arsenic, mercury, cadmium, lead, residual solvents, pesticides, mycotoxins, melamine, antibiotics, BPA, and BPS (Bisphenol S).
According to one of the product's label, BioChem is non-GMO, gluten-free, free of artificial hormones, soy free, and 99% lactose free (not fully vegan).
Customers are calling it a great post-workout protein; good for people with lactose-intolerance; and a nice addition to shakes and smoothies.
BioChem also has a vegan version of their protein powder but it was not included in the test.
Jarrow Formulas: 5 stars
Jarrow Formulas also received all 5 stars for two out of three of their products:
Jarrow Formulas Chocolate Whey Protein
Jarrow Formulas Vanilla Grass Fed Whey Protein
Jarrow Formulas Unflavored Whey Protein received only 3 stars; it failed the Mycotoxins/Melamine /Antibiotics/BPA/BPS test.
Their grass-fed protein is likely the healthiest option. According to the manufacturer, it is free of wheat, gluten, soy, eggs, shellfish, nuts, or artificial flavors and sweeteners. They also use non-GMO ingredients.
Puori: 5 stars
Finally, Puori is the only other company to receive a perfect 5-star rating. Their three products tested were:
Puori PW1 Vanilla Pure Whey Protein
Puori PW1 Blackcurrant Pure Whey Protein
Puori PW1 Dark Chocolate Pure Whey Protein
The products are labeled as using grass-fed milk, non-GMO, free of hormones, pesticides, or chemicals.
Looking for Organic? Try – Tera's Whey
Tera's Whey received a 4.3 star rating and the seventh place on the Clean Label Project list. However, it rated the best for organic protein powder. Two of its organic products received 5 stars:
Tera's Whey Wild Blueberry Grass Fed Organic Whey Protein
Tera's Whey Bourbon Vanilla Grass Fed Organic Whey Protein
These products are USDA organic made from grass-fed sources. The ingredients are few: "organic dairy whey protein concentrate, organic vanilla, organic sunflower lecithin, organic stevia leaf extract."
Here's the whole list of the main protein powder companies and their ratings (out of 5-stars). To search by product brands, click on this link: 
Heavy Metal Detox
It's good to avoid the products that we know are contaminated by heavy metals thanks to testing done by organizations such as The Clean Label Project. But because arsenic, mercury, cadmium, and lead contaminate many foods, it is becoming harder to find all of its sources on our plates. They are in our water, coffee, vitamins, toothpaste, and so many other products. Because of this pollution, it is important to periodically detox yourself from heavy metals.
You can consider using the Chemical And Toxic Metal Cleanse Kit by Dr. Edward Group to flush your body from heavy metals, as well as chemicals. Taking Chlorella daily is also a gentle way to slowly detoxify.
This article is for informational purposes only and is not intended to treat, prevent or diagnose any diseases. See our full disclaimer here. You can also sign up for more articles like these in your inbox by clicking on this link.
Recommended reading:
Over 45 Chocolate Brands Contain Toxic Amounts of Lead and Cadmium (Major "Organic" Store Chain Brands Are Included…)
These Foods Come with A Free Side of Arsenic, FDA Approved
Warning! Drinking Fountains May Contain Over 80x "Safe" Limit of Lead. How to Protect Yourself…
Comments
comments