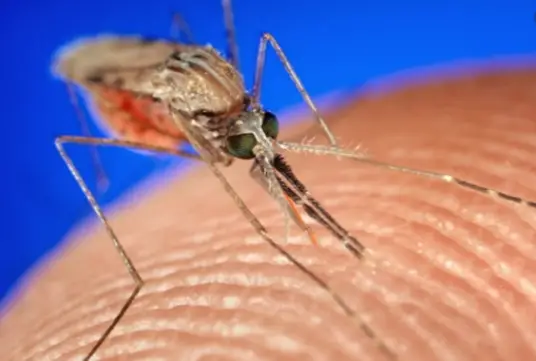 The Florida Keys are well known for their natural beauty and splendor, but there's at least one aspect of their local fauna that won't be so natural in the coming years, if the EPA's latest plan comes to fruition, that is: genetically modified mosquitoes.
The lab created insects, which were developed by the British company Oxitec and funded through a $4.1 million grant from The Bill and Melinda Gates Foundation, were quietly granted an "experimental use permit (EUP)" on May 1, 2020 and are designed to be released in a first wave of 750 million mosquitoes in less than a week.
Now, a petition is being circulated to help stop the experiment before it gets off the ground in The Sunshine State, but time is of the essence, as the release is expected to be mere days away.
Taxpayer Funded GMO Mosquitoes Could Soon Be at Florida Citizens' Doors
The mosquitoes were funded by taxpayer dollars and designed by Oxitec to combat disease by "reducing mosquito populations" to protect public health from mosquito-born illnesses like the Zika virus and are said to be safe.
But activists and concerned citizens in the area say that these mosquitoes have not been tested for long-term safety effects on both people and the environment.
According to researchers at scientists at Yale University including professor Jeffrey Powell, the original GMO mosquito unleashed upon Brazil previously had "unexpected" and "unpredicted" results.
Scientists found hybrids of the genetically modified mosquitoes and the natural mosquito-born – in other words, not all of the offspring were sterile, meaning that these GMO mosquitoes could very well be able to produce at will in the wild, in stark contrast to Oxitec's claims.
These GMO mosquitoes could actually make the problems they cause worse in the long run, according to Powell.
"We don't know what the effect of having this hybrid population is," Powell said according to NPR. "These could be stronger mosquitoes, harder to control."
The novel GM mosquitoes were approved without the following being done, as is supposed to be standard practice:
-No Environmental Impact Statement
-No endangered species assessments
-No studies on human health impacts
-Scientists who support genetic engineering are calling for more research prior to any experimental release
Sign the Petition to Stop Imminent Launch of GMO Mosquitoes in Florida
In order to prevent their skies, yards and back porches from beginning an experimental GMO test ground, a coalition of citizens, activists and organizations has released a petition in an attempt to stop the Gates Foundation funded GM mosquitoes before their expected release in March.
Considering that 750 million of them could be let into the wild, this experiment could have completely unpredictable effects on the local ecosystem and perhaps even human health in the long run.
"Tell President Joe Biden, EPA Administrator Michael Regan, Department of Interior Secretary Deb Haaland, Florida Agriculture Commissioner Nikki Fried and Florida Keys Mosquito Control District (FKMCD) Executive Director Andrea Leal to stop this dangerous experiment. Send a message today to demand that they stop the release of GMO mosquitoes," the petition, which can be found here, reads.
"Endangered species and human health are at risk!" the petition continues.
"750,000,000 genetically engineered mosquitoes are scheduled to be released in Florida soon. Take action now to stop the first-ever mass release of a GMO insect.
"Oxitec won't stop in Florida. They already have plans to launch an experiment in Harris County, Texas, and to sell boxes of GMO mosquitoes directly to uninformed consumers across the U.S. in stores like Home Depot and Lowe's.
"Stop the madness now."
For more information, check out the Coalition's website here.

This is for informational purposes only and is not intended to treat, diagnose or prevent any disease. We may receive compensation from affiliate products purchased. Consult a doctor before making changes to your dietary or medical routine. See our full disclaimer here.
Comments
comments