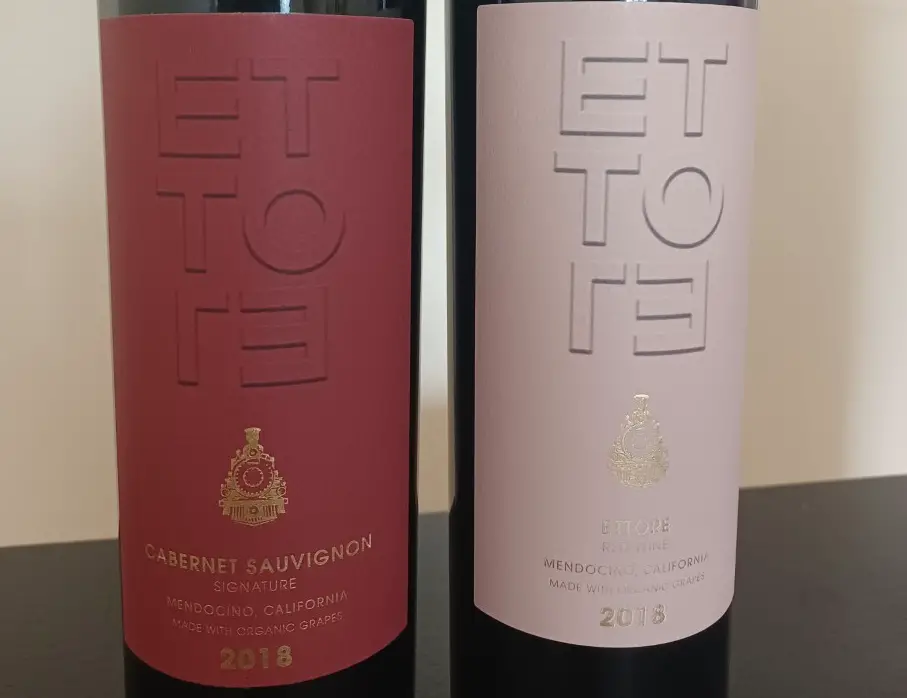 One of the best parts of being an organic food and drink enthusiast is discovering healthy and delicious new products.
While alcohol including beer, wine and liquor is widely seen as something unhealthy, the truth is that virtually all of the world's longest living cultures enjoy some type of alcoholic beverage with some sort of consistency.
Whether it's the wine in Ikaria, Greece or drinks made with rum in the Nicoya Peninsula of Costa Rica, alcohol is a well known drink in healthy cultures.
Red wine for example has been linked to a longer lifespan and better cardiovascular health in countries that drink it.
I've long been a fan of wine, but the organic selection hasn't always been the best.
Recently, I discovered a type of organic wine that I can say without a shadow of a doubt is worth every penny — simply put, these are the best organic wines I have tasted.
Organic Red Wines From Ettore Review 
As mentioned in my previous review of Ettore's organic chardonnay and company profile, Ettore is a California-based organic winery founded by Ettore Biraghi, who has a long history of professional wine making throughout Europe.
The golden hues of Ettore's chardonnay absolutely blew me away.
This time, I got to try two of the company's red selections: the Ettore Red and the Cabernet Sauvignon, both of which had a similar richness and flavor to them. 
More information on the Cabernet can be found on Ettore's website here.
This particular blend has plum notes with hints of juniper. It has a clean finish and an excellent balance according to the website.
After sampling half of a bottle, I agree wholeheartedly. I love the rich flavor of this wine.
Simply put, this is how wine was meant to taste: like a vibrant health food, without the resulting headaches or other negative effects of cheap store-bought wine.
To learn more or try this wine, click here.
'Elegant and Silky' The Ettore Red Wine Review
The second wine I had the privilege of trying was the Ettore Red.
This wine has a simple title, but it's a little more complex than the Ettore Cabernet in my opinion.
The Ettore Red is "briary, jammy and plump," with blackberry and currant flavors included. It also has licorice and smoke notes, along with medium-grain tannins.
To me, this wine tasted incredibly savory. The only non-alcoholic drink I can compare it to is perhaps an elderberry syrup, which I also love to drink.
If you like a rich, complex and flavorful red wine, you can't go wrong with this one. 
I know I savored every sip.
Learn more or purchase this wine by clicking here.
Final Thoughts on Ettore Red Wines 
In my mind there is no comparison: these wines are the most delicious, flavorful and vibrant I have ever tasted.
Ettore and his team in California have done a remarkable job of bringing the old world flavor of Italy and other European wines direct to the West Coast of the United States, and to my fridge.
If you're a fan of high quality organic wines, don't hesitate: check this wine out as soon as you get a chance.
Special thanks to Ettore for providing me with these sample bottles of wine, and I sincerely hope you get a chance to try them.
Thanks for installing the Bottom of every post plugin by Corey Salzano. Contact me if you need custom WordPress plugins or website design.
Comments
comments