About 400,000 women undergo breast augmentation surgery each year, 75 percent of whom do so for cosmetic reasons and the rest for reconstruction after breast cancer, according to the Washington Post.
These women place the utmost confidence in professionals that their health will be protected, but are the risks of modern-day implants being accurately conveyed?
According to a coalition of activists and former implant recipients, the answer is a resounding "no."
And now, they're pooling their resources and stories together in hopes of preventing other women from suffering them same hellish side effects.
The goal is to create a ripple effect of change within an industry they say is still harming women nearly three decades after the infamous Dow Corning scandal began.
Silicone Implants Are Still on the Market — But They're Not the Only Ones That Could Harm You
In December 1990, the CBS program 'Face to Face with Connie Chung' aired an episode on the potential dangers of silicone breast implants, exposing a mass audience to what many public interest attorneys, advocates and victims alike already knew: the implants were capable of causing serious adverse health effects.
The first silicone implants were developed in the 1960s, but have recently been phased out in favor of saline implants in most cases due to a long history of health concerns.
Despite compensation awards in the hundreds of thousands and even millions of dollars for those who suffered serious health problems after receiving the implants, the silicone varieties were still used until a voluntary moratorium on their distribution was enacted by the FDA in January 1992.
Today, both silicone and saline implants are available — even though the FDA admits on its website that there are risks associated with all types of implants, including:
Additional surgeries
Associated large cell lymphoma (BIA-ALCL), a cancer of the immune system
Breast Implant Illness (BII), characterized by system, chronic and debilitating symptoms (more on that later)
Breast pain
Capsular contracture (scar tissue that squeezes the implant)
Infection
Ruptures of both saline and silicone gel-filled implants
Among the many who suffered serious harm is Ashley Batko, a 36-year-old woman from Rochester Hills, Michigan who finally took out her implants as a "last resort" earlier this year after a harrowing eight-month-long stay in the hospital due to a stroke.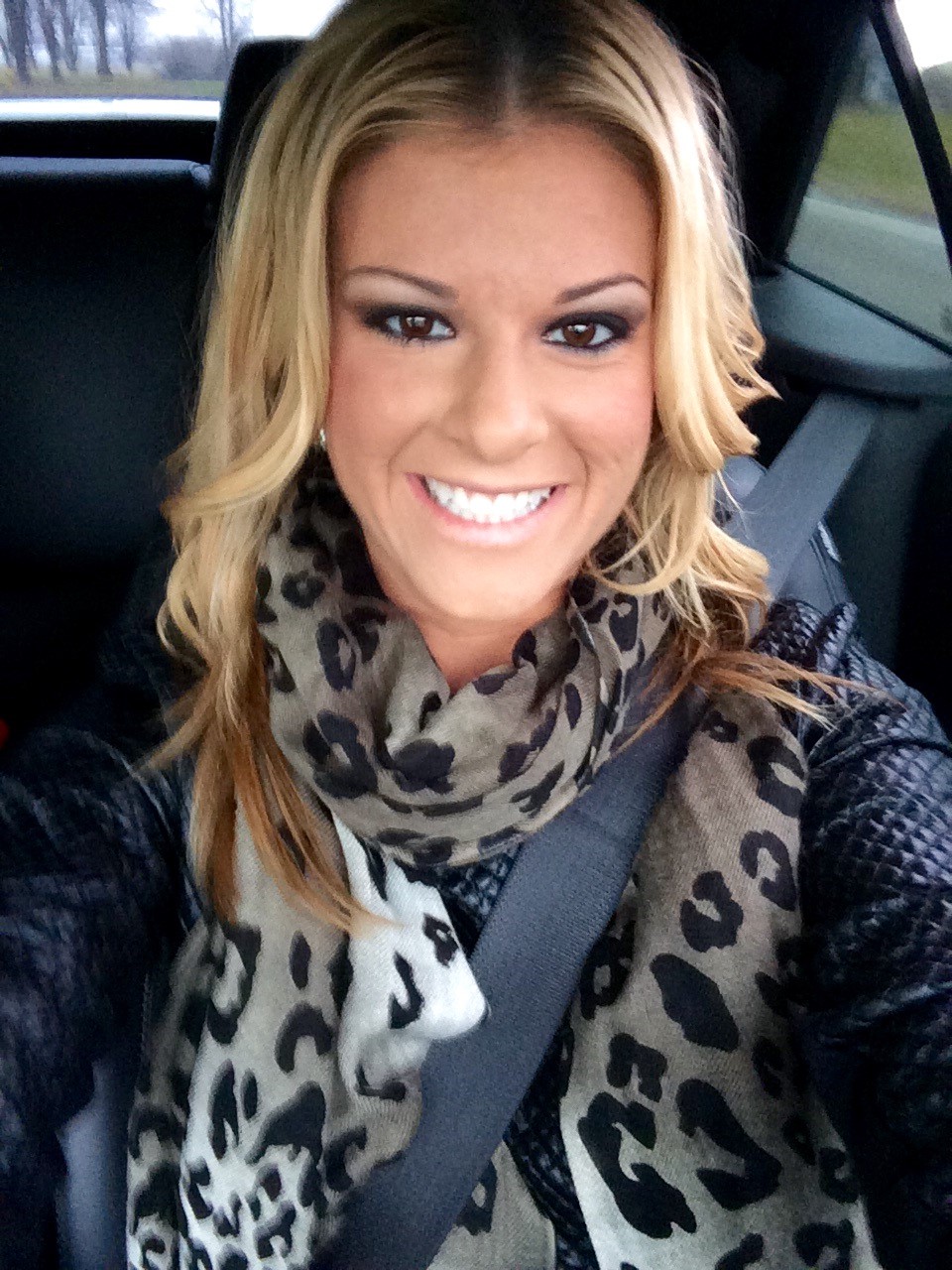 The stroke, which occurred in September of 2019, was a terrifying ordeal for Batko, who did her best to abide by a healthy lifestyle.
"Her speech turned from speech to just noises and ultimately she passed out," her father Keith said, adding that it was preceded by extremely high blood pressure.
"She became unresponsive…Doctors later had to drill a hole in her head to remove the pressure."
His daughter spent three months in a coma, attached to a feeding tube.
The implants had taken a major toll on her body, eventually leading to the episode, she says.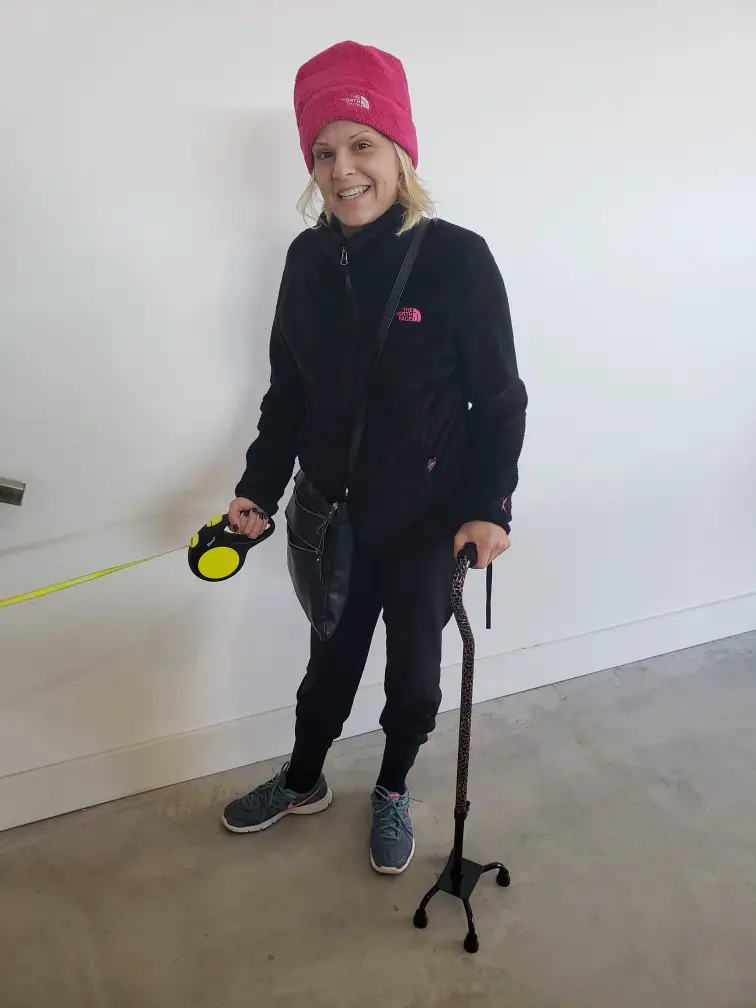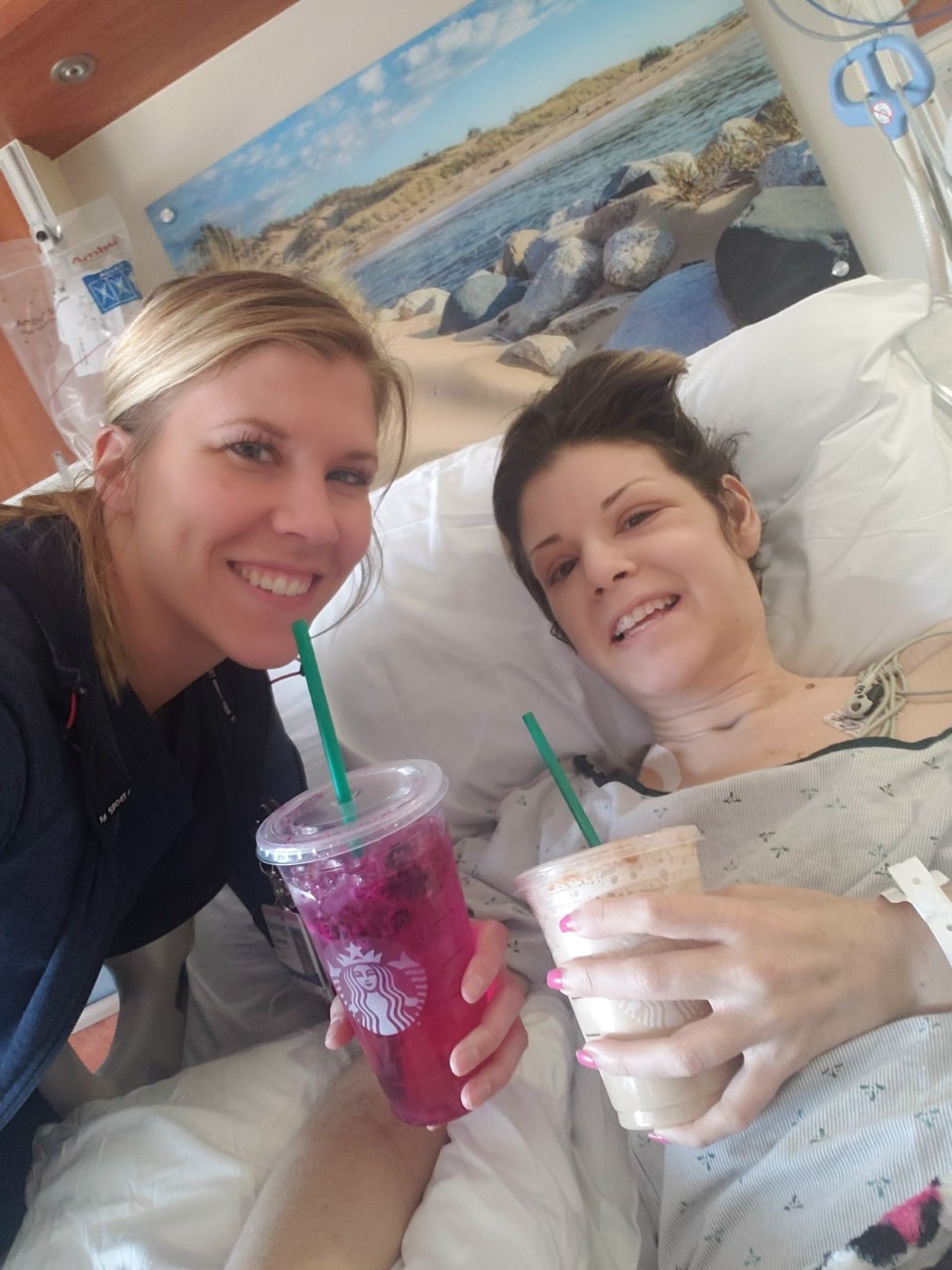 "There was really no other explanation for my high blood pressure, I was in shape, physically active, had a gluten-free diet and no blood pressure problem ever," Ashley Batko said.
Batko previously had symptoms similar to laryngitis two years earlier and went to the emergency room with heart and kidney failure. She also began losing her hair and had "really bad breathing problems."
She has spent the past few years regaining her health, and her ability to walk again.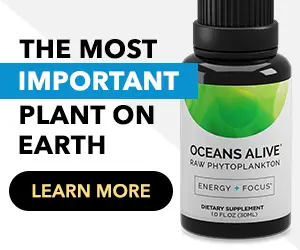 Since having the implants out, Batko said she has had less inflammation throughout her body and felt much better overall in countless little ways.
After consulting with others who removed their implants, she said that it takes at least about two years for toxins from implants to be cleansed from the body.
Prior to her breast augmentation surgery sixteen years ago, Batko was told that her implants were saline and that only the outer coating is silicone.
But they weren't nearly as "safe" as she expected, and she believes she was not given a fair warning as to the potential side effects.
"You think you have a saline implant with just a silicone shell that is not anything that could leak," she said.
"I guess they break down and then they leak the chemicals."
Doctors Are Hiding Risks From Their Patients and Something Must Change, Advocates Say
"Warning: Implants may cause cancer, auto immune disease, and death…"
That's the message visitors are greeted with upon visiting the website DangerousImplants.com, which was designed by a group of former breast implant recipients with the goal of warning other potential patients before their names are signed on the dotted line.
Thirty-four-year-old Katie Preece of Lincoln Park, Michigan is among those pushing for informed consent in her home state.
Preece says that patients like her are not being properly informed about the grave and chronic risks to their health.
"My surgeon talked me into the safety of the implants, she just went on and on about how these were safe even if the implant ruptured," she said, recalling her story.
Preece said she was talked into getting the implants after being told by the surgeon that she would not be happy with the appearance of her breasts unless she got the "safe" saline implant.
She added that she was concerned about the their safety before hearing the surgeon's pitch.
"Fast forward to when I was 22, I was in a pain clinic and I started to get sick from the implants. I did not associate my symptoms with the implants and ended up going from doctor-to-doctor.
"They were giving me all of these different diagnoses, all of these different medications, they told me I have lupus, fibromyalgia, arthritis…All of these different things they had pills and medications for."
Her symptoms list stretched further, as she ended up with chronic maladies like digestive problems, chronic pain and neurological symptoms.
Her hair began falling out, and she would often drive to various locations before stopping the car and becoming lost in confusion, saying her "brain didn't work."
Preece's breast milk even made her son sick with what doctors called an "undiagnosed autoimmune disease" due to contamination from leaking implants, she says.
She also had unexplained lumps in her breasts after a car accident disrupted the implants, and was referred to an oncologist.
After becoming bedridden and feeling "completely disabled" in February 2019, Preece finally decided to get her implants out, and the change was profound.
"The very day I got them out I've gotten better, I would say I'm 100 percent better," she said, adding that she was able go back to taking care of her kids again and practicing her favorite hobby, Brazilian Jiu-Jitsu.
"I feel like I've been able to get my life back again, I haven't been sick since I got the implants out, not even a cold."
As devastating as her injuries have been, Preece said they have "fueled her fire to engage in the legislative process," a sentiment shared by eight other women who have shared their story on the Dangerous Implants website.
On February 10 of this year, Washington state followed in Arizona's footsteps by passing legislation requiring surgeons to fully disclose the health risks of breast implants to prospective patients.
Now, Preece and others hope they can affect similar change in the Great Lakes State.
In September 2020, the FDA finalized a black box warning for breast implants, including a warning informing patients that they have been associated with a cancer of the immune system and that they are not meant to be lifelong devices.
The FDA also recommended that product labeling should include a patient decision checklist.
Despite this warning, many prospective patients are being kept in the dark about these serious risks, Preece said, adding that the coalition "can prove they've hidden half a million adverse events."
"I want other women to make a proper and informed decision, any kind of medical procedure should require informed consent, with a warning saying, 'this is what could go wrong,'" she said.
Making matters more difficult is the fact that these implants are extremely profitable, according to Dr. Shaher Khan, a board-certified plastic surgeon also based in Michigan who now refuses to perform the procedure.
"This is by far the number one most common procedure done by plastic surgeons in the US, not even liposuction comes close," Dr. Khan said, telling WXYZ-Detroit that he saw the adverse effects of the procedure while studying at Yale University.
"It's not uncommon for someone to do 20,000 implants in a lifetime," Khan added, at a rate of about $7,000 per pair on average.
While many women including Ashley Batko say they enjoyed their implants at first, the long term risks are becoming increasingly scrutinized, and will continue to be even moreso in the coming years, advocates hope.
"You don't want to think as a parent that you're poisoning your kid, but that's exactly what you're doing," Preece said. "Doctors were encouraging me to do it (but) I was poisoning my baby.
"It breaks my heart because it took me awhile," Keith Batko said in reference to deciphering his daughter's health problems.
"If I can help another woman avoid what happened to my daughter, that's what matters most."
Thanks for reading! For more information or to support the push for Informed Consent for prospective breast implant recipients, visit DangerousImplants.com. The group has also released a Public Service Announcement video that can be seen below. 
Comments
comments