The glyphosate scandal in America has become front-page news, as many companies scramble to avoid being busted for containing unsafe levels of the main ingredient in the Roundup weedkiller.
Currently, the Impossible Burger, one of the best-selling new products in America, is fending off a public relations nightmare that resulted from lab tests showing high levels of glyphosate in its GMO burgers, in stark contrast to its biggest non-GMO competitor.
And other companies including numerous major pizza chains were just busted for considerable levels of glyphosate as well.
In spite of the difficult news for many consumers seeking to avoid the chemical in their food, which has been the subject of many cancer lawsuits (including six new trials coming against Monsanto in 2020), there are some companies who do things the right way.
One of the most intriguing new ones on the block is a cookie company funded by one of the world's most popular (and newly crowned billionaire) rappers, and it just achieved a distinction that is completely unheard of in the packaged foods industry.
Cookie Company Becomes First to Be Certified Glyphosate Free
As noted in this article from the website DetoxProject.org, the cookie company Partake has become the first to be certified glyphosate free on the market.
The news was broken by the website, which certifies products, and included a letter from founder Denise Woodard.
"When I started to read articles about how trusted brands produce popular snacks that contain troubling levels of glyphosate, the world's most-used herbicide, I immediately called Partake's grain suppliers to better understand their protocols for accepting and harvesting grains treated with glyphosate," she writes on the website.
"While I was relieved to learn Partake's grain suppliers had 'no glyphosate' processes in place, I wanted to take things a bit further and conduct testing on our finished goods.
"I am proud to say Partake is now officially the only packaged cookie on the market with Glyphosate Residue Free Certification, and through this, I aim to encourage transparency in the natural foods industry with the hope that glyphosate-free will become our new normal in the future."
The company includes a wide variety of healthier cookies. The products listed as glyphosate free on the Detox Project's website currently include: Chocolate Chip Cookies, Carrot Cake Cookies, Double Chocolate Chip Cookies, and Birthday Cake Cookies.
The rapper Jay-Z, who recently became a billionaire, decided to fund the company through his Marcy Venture Partners investment firm.
"Partake has the ingredients to build a mass market brand: compelling values, a great tasting product, and a tenacious and experienced operator," said Larry Marcus, Marcy Venture Partners co-founder and managing director, in a press release. "We are honored to back [Partake Founder] Denise [Woodard] and the team and help grow their business."
The cookies can be found on Partake's website, or on Amazon.com, although some varieties have recently sold out.
A Message From the Founder
Do you want to heal your chronic digestive and autoimmune issues naturally, but don't know where to begin aside from removing GMOs from your diet and buying organic?
If so, you may want to check out the THRIVE Lifestyle Academy, an AltHealthWORKS approved diet, exercise, mindset, and lifestyle program that takes the guesswork out of getting, and mostly importantly, staying, healthy for life.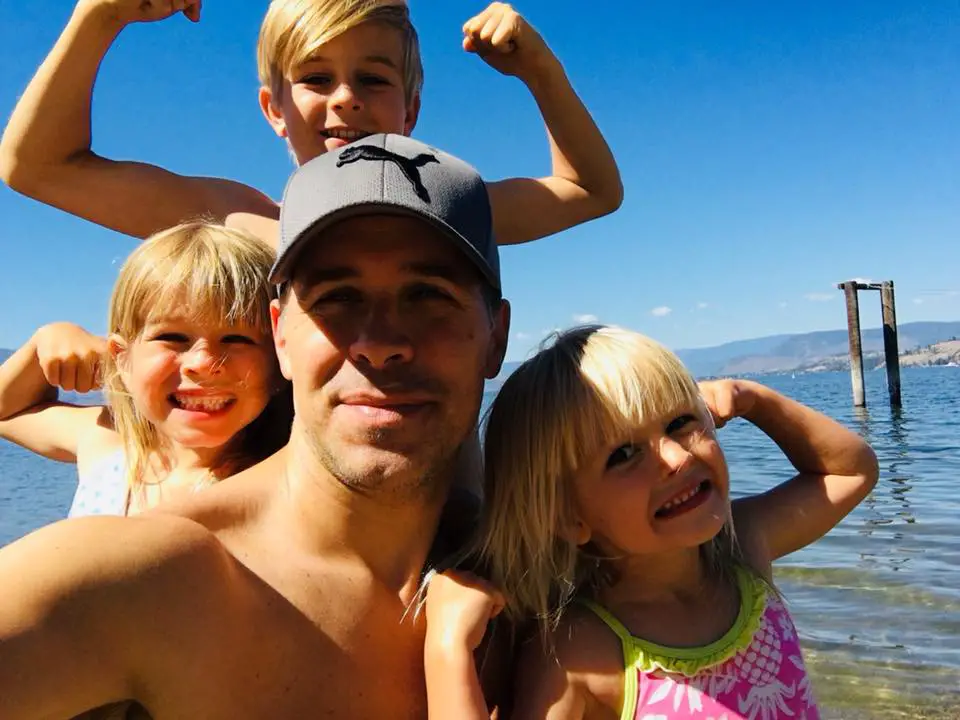 Created by Derek Henry, who overcame 13 different chronic disease conditions thanks in large part to over 3,500 hours of research (watch a short video on his story here), this program is suitable for anyone who wants to transform their digestive health while living a fast-paced modern lifestyle. Like myself, healing his digestive issues (gas, bloating, Crohn's like symptoms) was the gateway to a healthy life for Derek.
Become a member and you'll get a 60-day nutrition jump-start, easy access to the THRIVE Online Health Desk for expert one-on-one support (optional), and a simple eight-part plan ideal for people who enjoy being taught what to do, not told what to do.
Click the button below to take advantage of a special discount for AltHealthWORKS readers, as well as a free 21-day trial to help start your journey.
You can also read real life testimonials from people who overcame their debilitating chronic health conditions here.
Comments
comments