Organic food has exploded in popularity, but one sector that hasn't quite caught onto the growing trend is the wine industry.
While organic food is now found everywhere from Walmart to drug stores, organic wines are few and far-between.
The focus on filling that gap, and providing a high end wine-savoring experience, are goals of California-based entrepreneur Ronda Fraley, who has a background in the hospitality industry and is a certified Master Sommelier.
Fraley founded the Wine Party Company in 2018, an organic wine curation and delivery service with the goal making wine parties simple for those who appreciate both the taste and health benefits of organic wine.
The Glaring Lack of High Quality Organic Wines
"When I first started out, I had so many people telling me how difficult it is to choose a high quality bottle of wine," she said.
"I learned that people want an easy way to find wines that check all of their boxes — organic, delicious, well designed labels, and even those produced by winemakers they can feel good about.
"That's when it dawned on me. I could curate those wines and deliver them so that my customers could drink exactly what they want without ever setting foot in the wine aisle that they feel is so overwhelming."
Fraley began working on her idea after moving to California, where she noticed more people than ever working as entrepreneurs.
"Honestly I had just bought my first house and I wanted a reason to invite people over and celebrate the new house," she said.
"So I thought, what if I host a wine tasting?"
Preparing the wine and food selection was surprisingly difficult, however. Fraley wondered if other women were experiencing the same thing.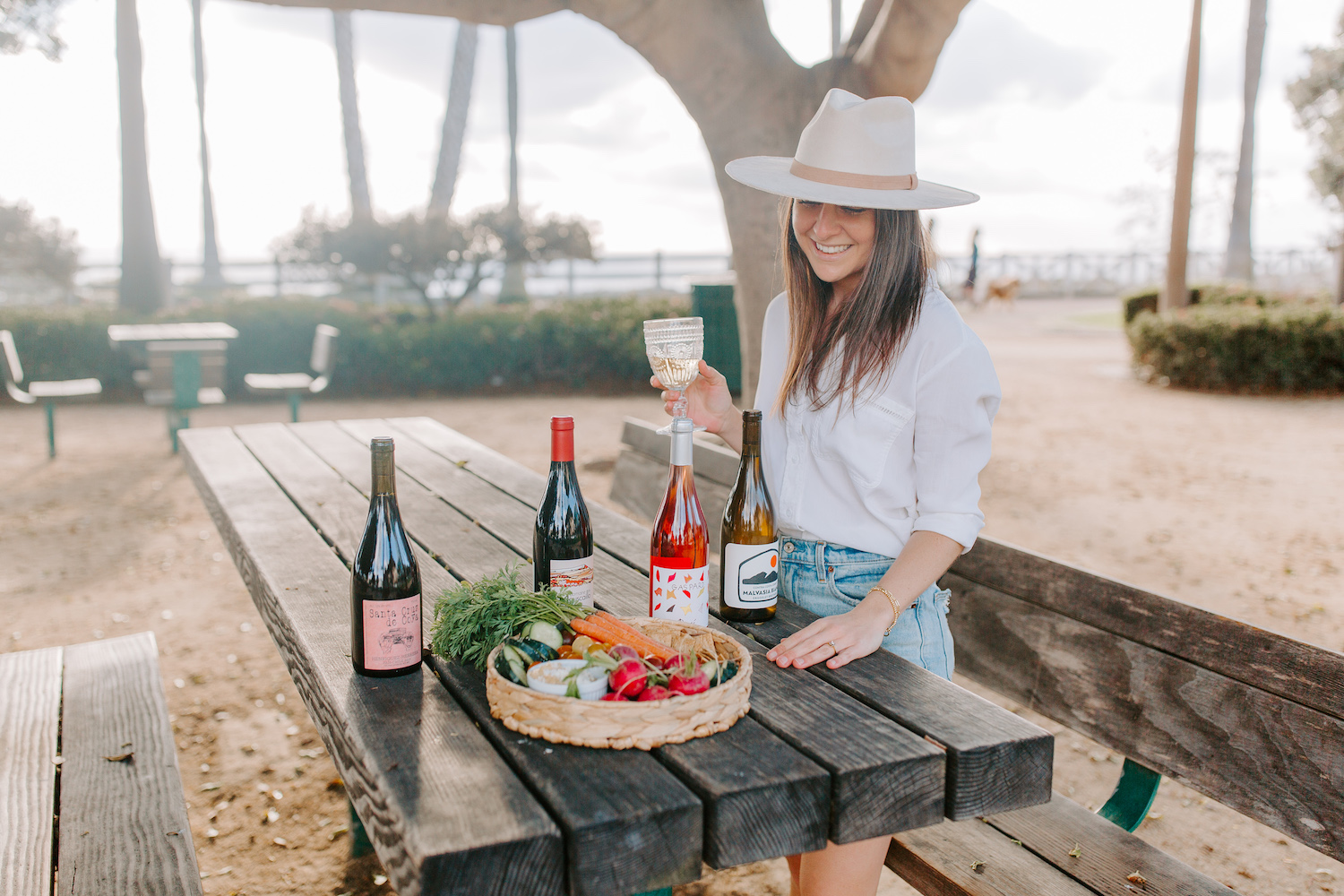 "I thought, if I was feeling this way and I know a lot about wine personally, I can only imagine what other women are going through. It's too daunting, the whole idea of hosting wine night is overwhelming and intimidating to people."
According to stats from TheDrinksBusiness.com, organic wines are rare.
In 2018, organic wine accounted for just 2.6% of global wine consumption. That number is expected to rise to 3.5% by 2023. 
For Fraley, her journey as a businesswoman and organic sommelier has been about far more than just wine — it's also been about changing her relationship to life itself.
She read an article about the world's longest living people and their slow-paced, healthy lifestyles, and decided to make a change.
"It inspired me to slow down, prioritize my relationships, and live more naturally," she said.
"And, as luck would have it, you can do it all with a glass of wine in hand. This was something I could get excited about and this is what I want to empower other people to do."
Wine Party Co. Offers Discount on Organic Wines
With its focus on high quality organic wines and providing a memorable wine tasting experience for its members, Wine Party Co. has become a thriving community of "oenophiles (a word meaning wine lover or wine connoisseur).
The company is currently offering new customers a 25% discount to try their organic wines by entering the code "SPLITTHEBOTTLE" at checkout (click here to visit their website and if you'd like to try). 
Thanks for reading! For more information on the Wine Party Company, to purchase bottles of wine or to join their monthly organic wine delivery club, you can learn more here. This article was based on a (delicious) sample provided by the company and includes affiliate links. See our full disclaimer here.
Comments
comments