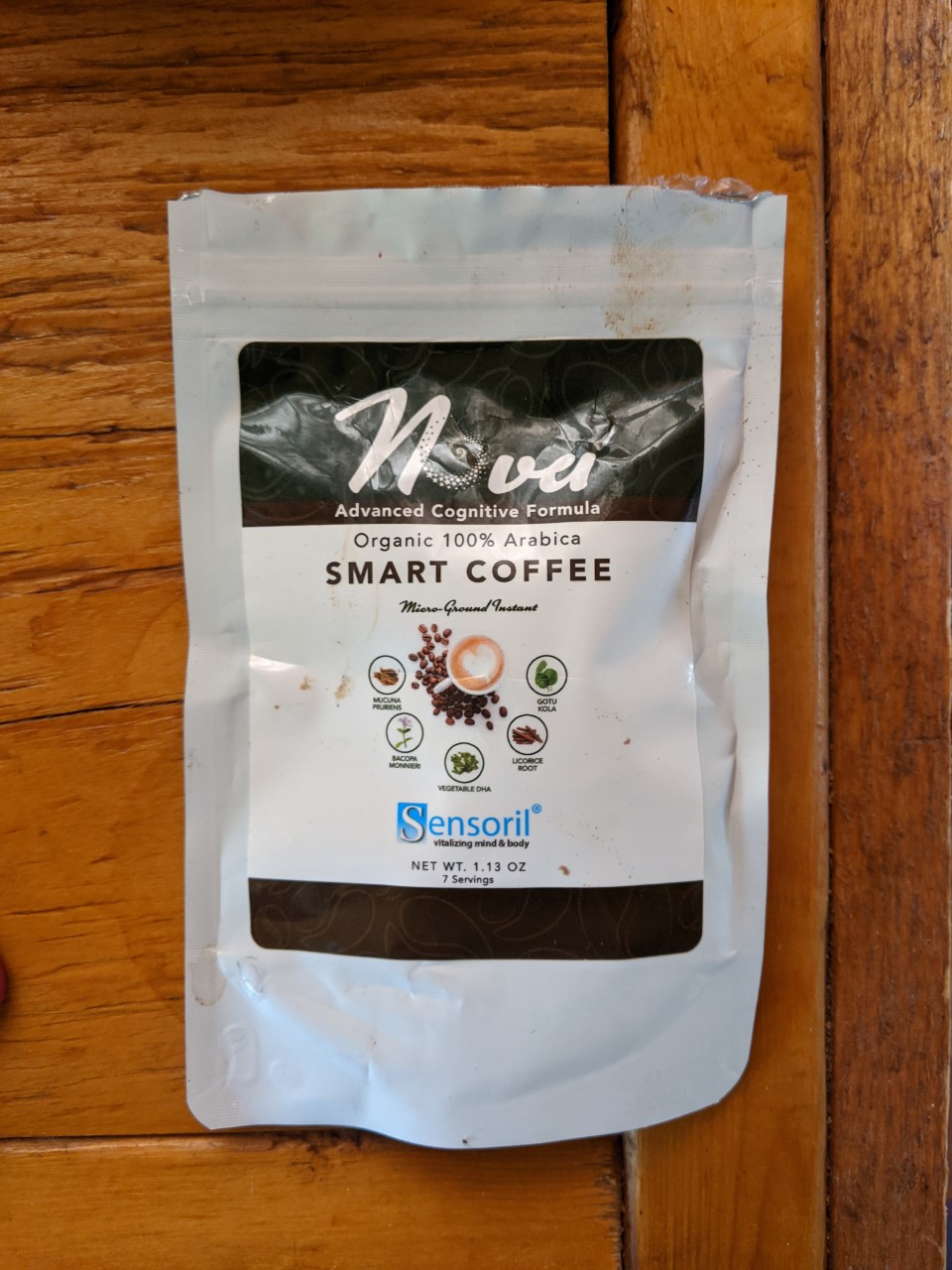 One of the best parts about running a natural health website is being able to sample some of the finest and healthiest products around, whether they be foods, supplements, or health gadgets.
Recently, a reader named Jim shared a surprisingly unique new coffee variety with me called Nova Smart Coffee, a product designed to invigorate and stimulate the mind with added "smart" ingredients including Ayurvedic botanical nootropics and adaptogens that have been studied and in many cases found to improve cognitive function, memory, motivation, and creativity.
I had a chance to try this delightful brew while visiting an unforgettably awesome Wellness Lodge and Nature Sanctuary in upstate New York (Taberg to be exact), where I drank some prior to checking out the grounds.
(Check out my video of the area including visual evidence of the foraged goods, along with drone footage of a captivating waterfall below).
Overall, I found Nova Smart Coffee to be a highly functional and delicious coffee product with exciting and invigorating ingredients.
It was a little more rich, earthy and woodsy than traditional coffee, likely due to the addition of various herbs, but I really liked the taste.
I felt energized afterward, in a more relaxed and grounded way than traditional coffee products I've tried in the past.
Price-wise, Nova Smart Coffee is a pretty solid deal, I would recommend checking it out here if you get the chance and purchasing some, especially if you like a little coffee while camping or before heading out for an adventure.
New customers can receive a $25 off code by purchasing Nova Smart Coffee through Jim Kueny by emailing GenuineOrganics@gmail.com. 
Overall, I give this product 4 out of 5 stars, and definitely recommend it.
Thank you Jim for the sample, along with the awesome organic hair and body bar from the same company!
The ingredients list can be read below for those who are curious.
Ingredients: Organic Micro-ground Instant Arabica Coffee, Sensoril® Ashwagandha (Withania Somnifera) Root and Leaf Extract, Organic Mucuna Pruriens (Velvet Bean Seed) Extract, Organic Docosahexaenoic Acid (Vegetable DHA) Powder, Organic Bacopa Monnieri (Water Hyssop Leaf) Extract, Organic Centella Asiatica (Gotu Kola) Powder, Organic Glycyrrhiza Glabra (Licorice Root) Extract, Organic Cocos Nucifera (Coconut Water) Powder
Comments
comments