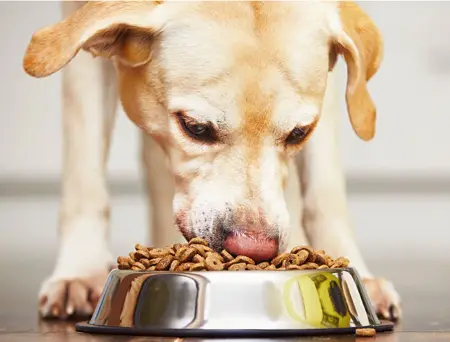 The United States is at the forefront of several different frontiers in the world of agriculture, but one of the most controversial is its unwavering support for genetically modified organisms.
In regards to pet food, there have been several "natural" companies springing up in recent years, seeking to capitalize on the trend of people searching out healthier, non lab-created alternatives for their furry companions.
Some are non-GMO, some aren't, but the shift has begun.
Meanwhile across the pond, aka the Atlantic Ocean, several nations have actually banned genetically modified organisms and crops in recent years, and Russia is just one nation that isn't too keen on these crops in their food imports.
Now, Russia has suspended imports from one U.S. ally, after genetically modified ingredients were found in a recent shipment.
Russia Suspends Imports Over "Undeclared GMOs"
According to a report from The Producer, Russia suspended the shipment, from Canada, on the grounds of "undeclared GMOs" in pet and animal feed.
The Russia Federation said that products shipped before June 17 would be tested before being allowed entry, a Canadian Food Inspection Agency (CFIA) stated.
Investigations are also being conducted by the CFIA, Agriculture Canada, and Global Affairs Canada.
While this information is not being broadcast across virtually all news media, these particular happenings show just how serious many outside nations take the GMO food question, especially considering that they do just fine feeding their populations on Non-GMO crops.
According to Carey Gillam, author of The Monsanto Papers, the EPA has long colluded with Monsanto and other companies to genetically alter our food supply, culminating with the first purchase of a GMO salmon product from a Philadelphia-based fish market recently, as well as the shipping of GMO apples from a Washington-based company last winter.
"The EPA has been astonishing in its collusion with Monsanto. There are many examples that date back to the 1980s that I have found in EPA archives, that have come out through Freedom of Information documents, that have come out through litigation, that show time and time again EPA works with, closely aligns with, these companies that they regulate, " Gillam said according to GMO Free USA.
"(They) put public protection of health and the environment second or third. It's incredibly troubling and frustrating when you read about that," she added.
While Russia continues to show suspicion over GMO imports and Mexico just banned GMO corn, prompting a surprising response from U.S. farmers, the United States government's position remains clear: GMOs and glyphosate will continue to be produced and shipped en masse, to both allies like Canada and others around the world.
Whether or not this situation will shift remains to be seen, but for now, it doesn't appear as if the current administration has any plans to change it.
Thanks for reading! If you'd like to learn  more about the "other" side of the GMO debate, check out GMOs Revealed, a docu-series from the Revealed team that can be watched by clicking here. 
Thanks for installing the Bottom of every post plugin by Corey Salzano. Contact me if you need custom WordPress plugins or website design.
Comments
comments