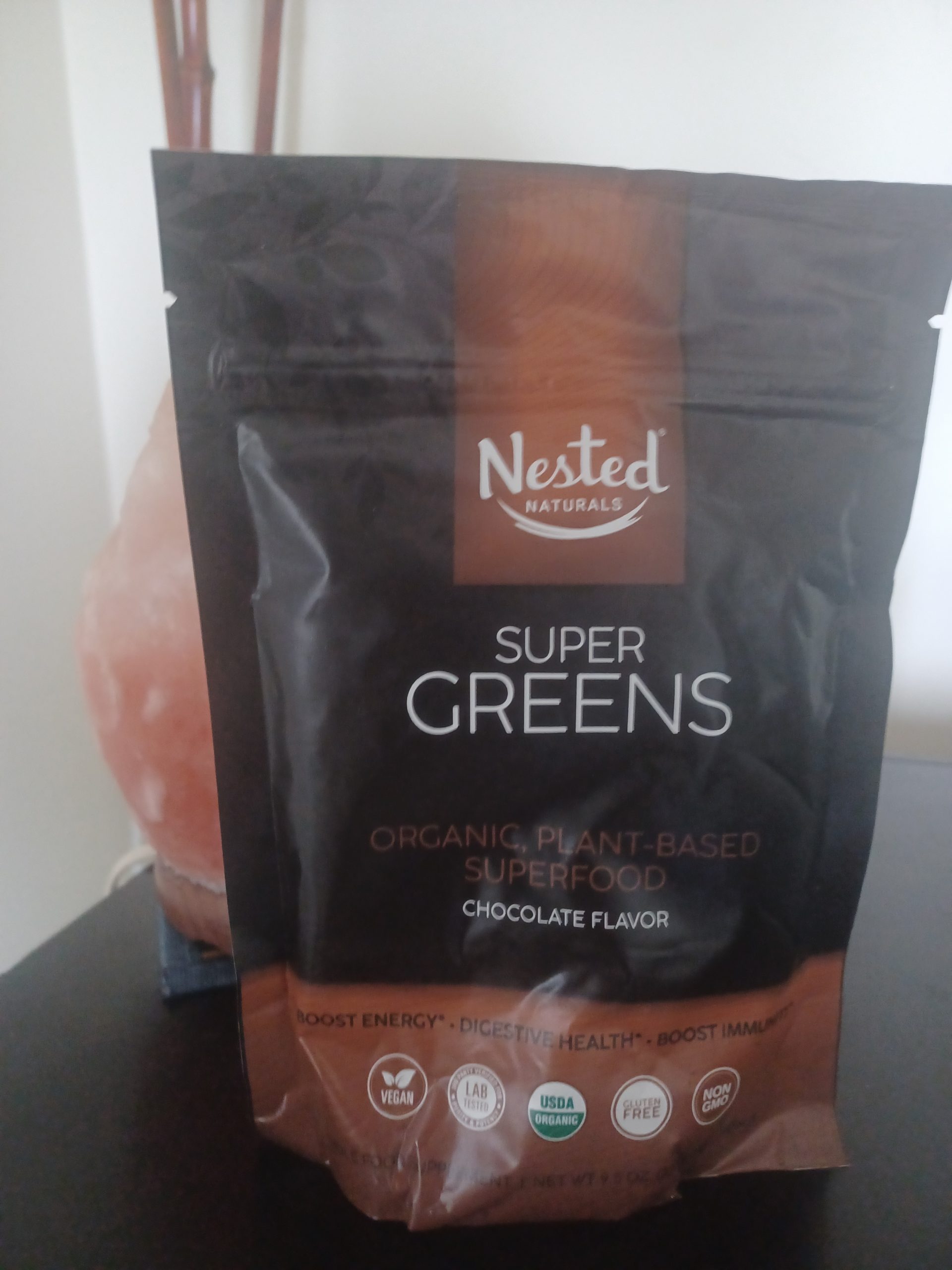 One of the first healthy foods and supplements I ever tried in my life was green juice.
When I was in my teens I saw an informercial from 'The Juiceman,' aka Jay Kordich, that inspired me to get his classic Masticating Juicer.
I started making grapefruit, orange, lemon, apple and other fresh juices at home that helped me keep the pounds off during my teenage years and my 20s.
Eventually in my 30s I started exploring lots of different health products from different companies. It was during this period that I began to learn about the convenience and health-bestowing properties of supplements.
One of the supplements I have enjoyed most during this time is green juice.
Recently I had the opportunity to try a green juice product from Nested Naturals that is organic, tastes great (if you're used to the taste of green juice, of course) and chock full of nutrition.
These are my impressions.
Nested Natural Ingredients 
When I first saw the packaging and the branding on Nested Naturals I knew I had discovered something absolutely first-class. I've tried countless different greens powders and juices over the years and I could immediately tell that this one is amazing.
The first thing I did was look at the superfoods listed on the back of the package.
This one contains nutrients that are all organic including: 
-Apple
-Barley Grass
-Alfalfa Grass
-Wheatgrass
-Spirulina
-Chlorella
-Jerusalem Artichoke Inulin Powder
-Probiotics Blend
-Enzyme Blend
-Milk Thistle
-Gingko
-Raspberry
-Carrot
-Acai Juice
-Echinacea
-Acerola
-Cocoa Powder (from cacao beans)
-Beetroot Powder
-Parsley
And many more…
Overall I was blown away by the incredible variety of organic and healthy ingredients in this formula.
There are nutrients for alkalizing the body, improving digestion, improving nutrient absorption and much more.
Overall I give the ingredients five out of five stars.
***
Nested Naturals Taste 
The Nested Naturals flavors come from natural chocolate flavor and natural vanilla flavor, made from organic ingredients.
The taste is a subtle but familiar chocolate more similar to milk chocolate in my estimation than raw cacao with sugar.
Overall this green powder tastes great, I give it four out of five stars taste-wise.
Learn More or Make a Purchase on the Nested Naturals Website Here
***
Additional Products on the Nested Naturals Website
Aside from the incredibly healthy greens drink I tried, I also took note of the other supplements on the Nested Naturals website.
Some of their top supplements include:
-Brain Superfood Tonic
-Heart Superfood Tonic
-Choline
-Menopausal Support
-B Complex
-Vitamin D Supplements
-5-HTP
-Sleep Aids for Kids
And much more.
Overall I loved the Supergreens powder from Nested Naturals and will definitely consider buying it in the future. It's one of the best organic greens powders on the market with the most effective ingredients.
At its $31.95 price point, you'll be hard-pressed to find anything better for your money.
Learn more or try Nested Naturals Products by clicking on this link
Thanks for reading! And special thanks to Nested Naturals for providing me with this sample product to review! Check them out on Facebook by clicking here. 
Comments
comments