Tuna was the world's most often consumed fish according to a 2020 UN report, and it also happens to be one of the world's healthiest.
Tuna is an excellent source of lean protein, Vitamin B12, Omega-3 fatty acids, and more.
It can help support weight loss and prevent vision problems as well.
Tuna's Omega-3 fatty acids also may reduce inflammation and help reduce your cancer risk.
Many canned tunas carry with them a risk of high levels of mercury, genetically modified ingredients, artificial ingredients and preservatives, however.
Recently, I had the chance to try a type of wild caught, purity-tested tuna from a company working to eliminate these problems in its products.
Safe Catch Tuna: The Brand That 'Tests Every Fish'
The product samples were provided to me by a company called Safe Catch, which states on its website that it tests every fish for mercury levels.
Safe Catch adds that it is the "only brand that does (test every fish)."
The brand also states that it only sources line or pole-caught tunafish and does not source from FADs, otherwise known as Fish Aggregating Devices, which have been described as "unsustainable" by Nature. 
I am not a big tuna eater personally, but I decided to try this brand because of its commitment to sustainable, wild caught and healthy tuna products.
While I typically am not a fan of the taste of tuna, these products won me over. The quality is way better than mainstream brands of tuna and not mushy like other tuna product I have tried.
I especially like how their products are available in pouches instead of just cans.
The company also makes some pretty unique flavors such as garlic herb, Italian herb, citrus pepper, citrus dill and more, utilizing healthy herbs and spices to enhance the flavor profile. They also include avocado oil.
Overall, I was a big fan of the flavors I tried. The wild caught pink salmon was excellent.
I put these tuna chunks on pieces of sourdough bread and drizzled with balsamic vinegar, adding fresh chopped organic tomato, avocado, and other toppings to make a healthy midday meal.
Overall, I would recommend these products to anyone — they are extensively tested for mercury, wild and sustainably caught, and packed full of protein and healthy fats.
The one caveat I have is that I wish the company would use organic herbs instead of conventional in its recipes.
Otherwise, this is a great product for anyone who wants to eat lean, healthy, wild and sustainably caught protein.
These are a best-seller on Amazon.com for a reason.
For more information, check out the Safe Catch website here.
Special thanks to Safe Catch for sharing samples of this product with me!
Sincerely,
Nick Meyer
AltHealthWorks.com Founder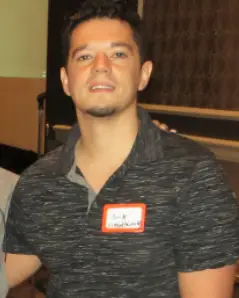 P.S. I love healthy seafood, but if you're looking for pasture-raised, 'Better Than Organic' meats, check out the selections at REP Provisions.
REP Provisions offers bone broth, chicken wings, chicken breasts, and more, and is the healthiest and best-testing meat I have ever tasted.
Visit the REP Provisions here to select your box, and don't forget to use code 'althealthworks' for a discount at checkout 
Comments
comments