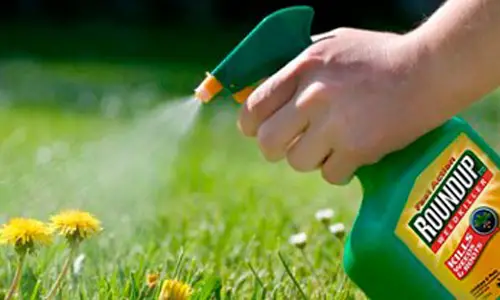 The controversial farming chemical glyphosate was first discovered in 1950, and became widely used in the United States in 1974.
In 2015, chemical applications hit a major roadblock as it was revealed by the IARC, the top cancer research body of the World Health Organization, that glyphosate was classified as a "probable human carcinogen."
Subsequent studies have also shown it is capable of damaging the gut lining and causing other serious health problems over time.
Now, a new study is showing that this chemical weedkiller may be far more common in human beings that ever realized.
"Disturbing" Results as Glyphosate Found in 80% of U.S. Urine Samples
According to a report from The Guardian, more than 80% of urine samples drawn from children and adults in a U.S. health study contained the infamous weedkilling chemical linked to cancer.
In response, scientists have called the findings "disturbing" and "concerning."
The report, released by a unit of the CDC, found that out of 2,310 urine samples, 1,885 were laced with detectable traces of glyphosate.
Glyphosate is the active ingredient found in Roundup herbicides and other brands around the world.
The report said that almost one-third of the participants were children ranging from ages six to 18.
How to Avoid Glyphosate
The best way to avoid glyphosate is by starting with your food supply.
Glyphosate can typically be avoided by buying organic food, although trace amounts are sometimes found due to pesticide drift from nearby farms.
Organic farms don't spray synthetic chemicals and generally have much smaller pesticide residues on their produce, if any pesticide residues at all.
Buy pesticide-free, pasture raised meat from REP Provisions here
Aside from that, buying a filter for your drinking water can make an incredible difference.
Most mainstream water filters do not claim to remove glyphosate or other pesticides, but the Clearly Filtered water filtering pitchers like this one take out 99.9% of glyphosate according to recent lab tests.
To learn more, see lab test results (99.9% of all glyphosate is removed along with over 99.5% of fluoride), purchase a pitcher here or click on the picture below.
Comments
comments