On May 24, 2014, over 1,000 people descended upon Ann Arbor, Michigan for this year's March Against Monsanto. Ann Arbor's a progressive and fairly healthy town, but still counts many unhealthy GMO-laden restaurants among its many healthier and organic cafes and health food stores.
The following are pictures from the 2014 March Against Monsanto in Ann Arbor, Michigan, which was organized by Kristen Jones, a local activist who was actually arrested at the same event last year (for the dubious charge of "using a megaphone," seriously).
The charges were thankfully dropped, so Kristen made sure to have a backup plan this year: and that backup plan was me, actually. She designated me to take over in the event that an arrest was made at this year's march, but luckily it didn't come to that. I did have a chance to make a speech after a fantastic introduction by Kristen, however. Hopefully I'll have a video of that speech soon. For now, enjoy pictures of the event (and don't forget to subscribe to our email newsletter here for more).
1. I hate it when they try to do this…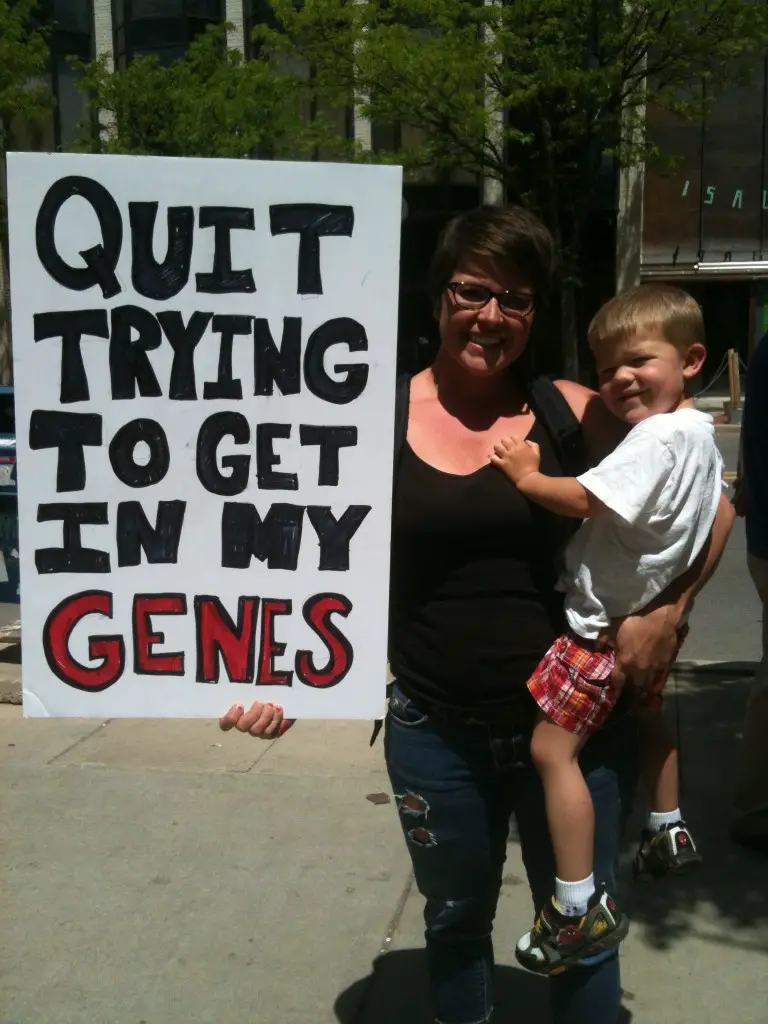 2. If only dogs could pollinate plants…But alas, we need the bees
#EndMonsanto

3. Anyone who tells you GMOs have been adequately tested is lying!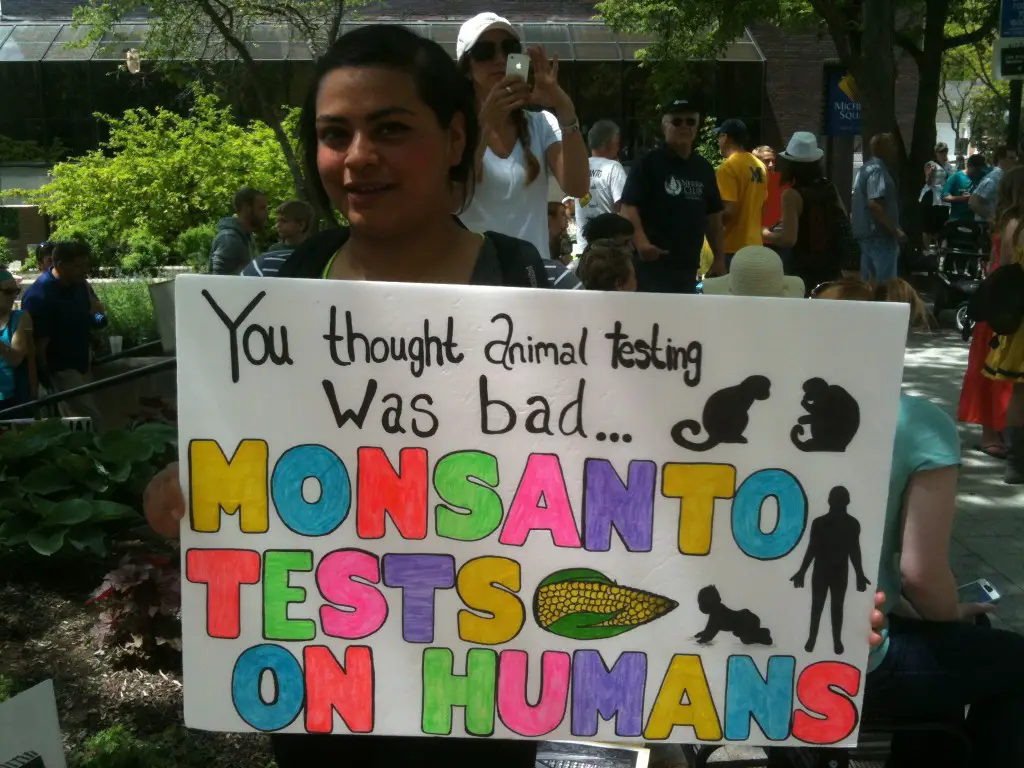 4. Let's #BeeTheChange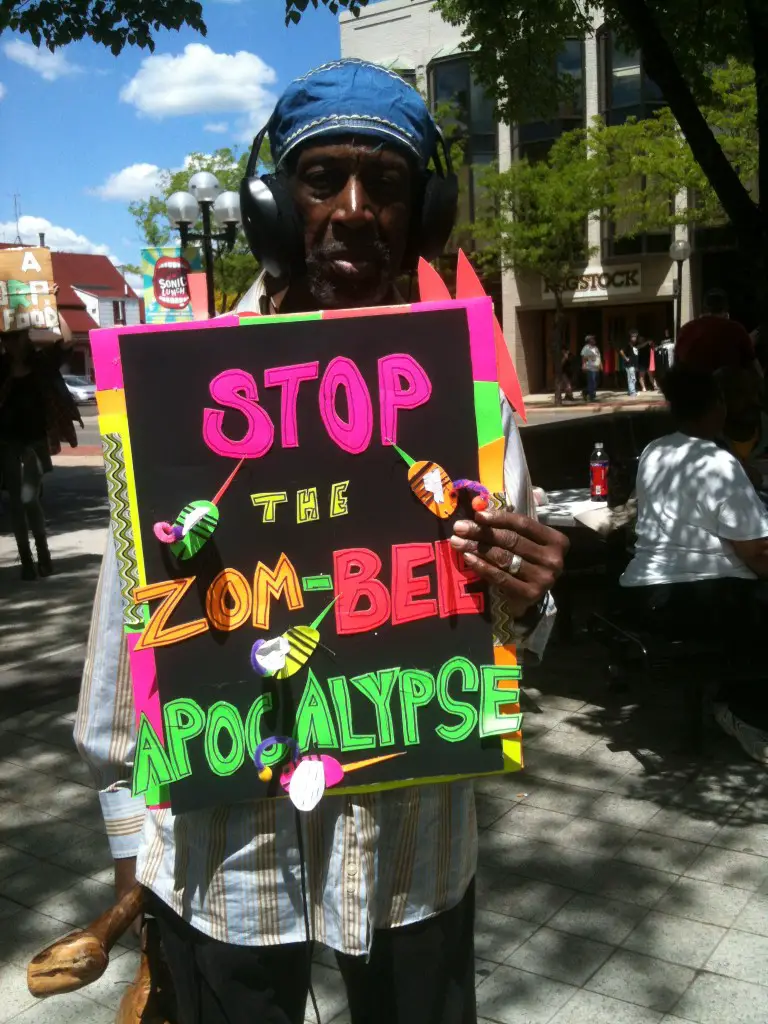 5. Two words, no spaces, one hashtag: #EndMonsanto

See more 2014 March Against Monsanto pictures on our Instagram page here.
Thanks for installing the Bottom of every post plugin by Corey Salzano. Contact me if you need custom WordPress plugins or website design.
Comments
comments